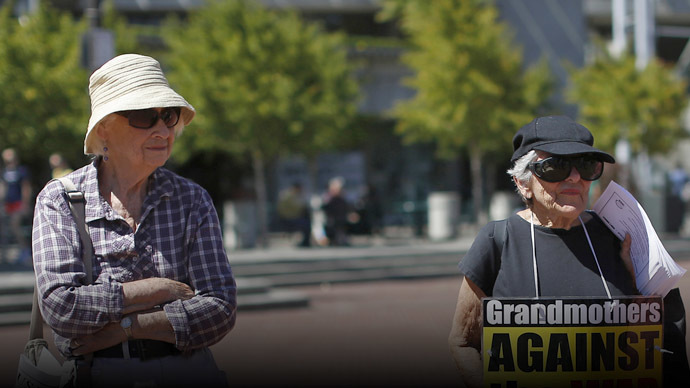 A Brooklyn, New York man accused of executing seven different "knockout game" attacks has been arrested and charged with hate crimes.
According to a report by CNN, 35-year-old Barry Baldwin was arrested in connection to assaults that occurred in Brooklyn in early November throughout December. All seven suspected incidents targeted women, including two 78-year-old women – one of which was pushing a stroller – and a mother walking outside with her daughter.
Baldwin's arrest marks the second time in two months that New York police have charged someone with hate crimes related to the knockout game, which involves attempts to knock a person unconscious using a single blow, often to the head.
take our poll - story continues below
Completing this poll grants you access to DC Clothesline updates free of charge. You may opt out at anytime. You also agree to this site's Privacy Policy and Terms of Use.
Police apprehended Baldwin after he'd allegedly gone on a spree of five assaults between December 21 – 27. He was identified by witnesses in a police lineup, and was officially charged on December 29.
"Who would do that? Who would attack a 78-year-old woman?" New York State Assemblyman Dov Hikind asked when reports of that attack first surfaced. "This is just hitting someone, attacking someone, it could be my mother, your mother. It's just scary and crazy."
In November, another Brooklyn resident named Amrit Marajh, 28, was arrested and charged with assault as a hate crime, as well as aggravated harassment, for allegedly striking a 24-year-old Jewish man.
In December, Texas resident Conrad Alvin Barrett, 27, was arrested and charged with a federal hate crime for reportedly assaulting a 79-year-old man and saying, "Knockout" before fleeing the scene of the crime.
These three cases are, so far, the only incidents in the United States that have resulted in hate crimes charges related to the knockout game. As CNN noted, New York has seen at least nine suspected knockout attacks since October, "but police have said they see no evidence of a trend." Some believe the game to be spreading across the country, while others believe the trend has been artificially inflated by media coverage.
According to the Christian Science Monitor, both Brooklyn cases will be transferred to the New York Police Department's Hate Crimes Task Force.
Contributed by RT.com