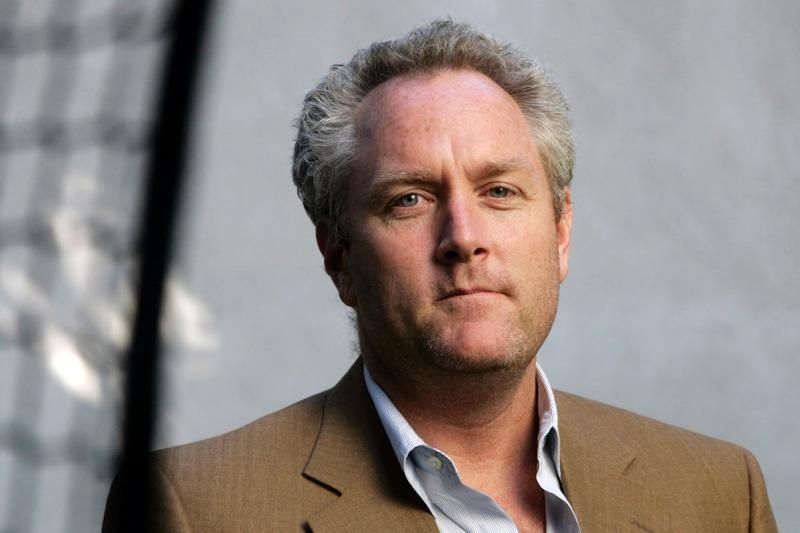 Going back to October of 2013 there was a bombshell accusation dropped about the possible murder of Andrew Breitbart. At the time I took it with a grain of salt because of the side story attached to it. Dr. Jim Garrow, former Nobel Peace Prize nominee, revealed that he was fired by the Obama Administration from his work as a CIA agent. He also claimed that both Andrew Breitbart and Tom Clancy were assassinated by the Obama Administration.
At the time it was just too much for me to swallow. I believed that Breitbart was very possibly "silenced." I had no opinion on Clancy. But the ex-CIA thing seemed like a bit much to swallow. Nevertheless, it is now some 8 months later and Jim Garrow is still doing interviews as a former CIA agent. If this were not the case, I would think he would have been arrested by now for impersonating one. Let's go back and look at the report:
Last Sunday, Oct. 6, 2013, on the Now the End Begins Internet radio program, Dr. Jim Garrow (email: [email protected]) made a bombshell of an announcement.

Garrow claims that up to a week ago he was a covert CIA agent, but was fired by none other than Obama himself because Garrow told the world (on Alex Jones' radio, Glenn Beck, and several conservative internet mediums) that Obama's U.S. military was purging top brass using a "litmus test" of sorts. High-ranking military officials were being asked "Would you fire on an American citizen?". Garrow claims that if one answered no, you would be fired.

But that's not the bombshell.

Garrow says that he knows Obama had ordered the hits that killed Tom Clancy and Andrew Breitbart!

On the early morning hours of March 1, 2012, conservative media firebrand Andrew Breitbart collapsed on a street near his home in Brentwood, CA. Breitbart was only 43 years old.

On April 21, 2012, the L.A. Coroners Office released its final autopsy report on Breitbart — that he had died from "heart failure." That same day, a forensics technician or criminalist at the L.A. Coroners Office, Michael Cormier, died suddenly from suspected arsenic poisoning after complaining about pain and vomiting. (To my knowledge, we still have not been told the official cause of Cormier's death.)

According to Dr. Jim Garrow, Andrew Breitbart did not die from natural causes, but was killed by the Obama Administration.
Those are some pretty heavy accusations, to say the least.
Do I believe that this administration killed Andrew Breitbart?
I really don't know because honestly sometimes these things get taken care of without the people in power getting their hands dirty. I do believe he was more than likely a target and that there is probably a cover up. But it could have been a crazed "Obama worshiper" that did the deed, if in fact Breitbart was murdered at all. There is simply no proof of murder, so that is simply my opinion.
Today I want to try to establish a possible motive and fill in some of the blanks. Honestly we will likely never know the answer to the question of Breitbart's suspicious death, without holding some doubts. I don't know that anything can really be proven at this point. But we can still ask the questions.
On March 2, 2012, just a day after his death, Paul Joseph Watson reported:
In a stunning coincidence, It appears Andrew Breitbart suffered his untimely death just hours before he was set to release damning video footage that could have sunk Barack Obama's 2012 re-election campaign.

Around three weeks ago on February 9 during the 'Blog Bash' event in Washington DC, Breitbart made a prophetic comment that takes on a somewhat chilling nature given the fact that he died in the early hours of March 1st.

Speaking to Lawrence Sinclair of Sinclair News, Breitbart stated, "Wait til they see what happens March 1st."

It's almost certain that Breitbart was referring to his plan to release damning footage of President Obama that he had been promising to reveal throughout the month of February.

As we reported yesterday, Breitbart spoke of his intention to release the tape during his CPAC speech last month. The footage shows Obama in his college days appearing alongside former Weather Underground terrorists Bill and Bernardine Dohrn. Observers had speculated that the footage could have derailed Obama's hopes for a second term.
take our poll - story continues below
Completing this poll grants you access to DC Clothesline updates free of charge. You may opt out at anytime. You also agree to this site's Privacy Policy and Terms of Use.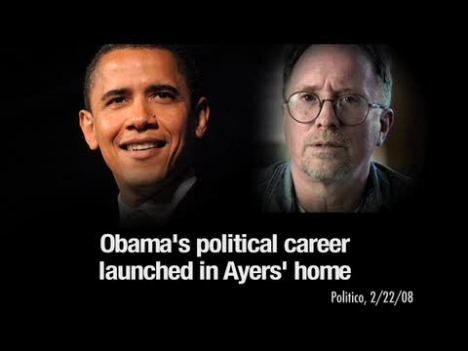 Indeed there was talk of finally solidifying that alleged link between Barack Obama and the old Weather Underground. Linking Barack Obama to admitted domestic terrorists like Bill Ayers and his wife, Bernadine Dohrn, is a story that the administration certainly did not want coming out before the 2012 elections.
Three days after Andrew Breitbart's death, Joe Arpaio dropped another bombshell. Sheriff Joe talked to Breitbart some 4-5 hours before his death:
[youtube width="510″ height="413″]http://youtu.be/G57Q3xrgxgo[/youtube]
Notice that the Sheriff was not in the mood to theorize or start a conspiracy about Andrew's death. But he made it clear that he would not rule out the possibility of foul play.
There was one eye-witness to the death. That witness was a young man by the name of Christopher Lasseter. Lasseter actually disappeared for about 48 hours before reappearing and talking to WND's Investigator Paul Huebl:
A man who witnessed the death of Andrew Breitbart said the conservative media icon collapsed like a "sack of bricks" and died with bright red skin and a "thick white band" on his forehead.

The testimony comes from Christopher Lasseter, 26, who was walking his dog near the Brentwood Restaurant the evening of March 1 and saw Breitbart leave the eatery, cross the street and fall to the ground on the opposite side of the street.

On assignment from WND, Los Angeles private investigator Paul Huebl found Lasseter Tuesday evening.

In a video provided to WND and posted on YouTube, Huebl filmed the inside of the Brentwood Restaurant, showing the bar where Breitbart was in conversation with a Los Angeles marketing executive. Breitbart drank a glass of wine before leaving the restaurant to cross the street.

Standing at the site where Breitbart died, Huebl conducted a video interview with Lasseter.
[youtube width="510″ height="413″]http://youtu.be/pQw3v56cCvo[/youtube]
As Lasseter went missing, a couple of days before this interview, there was a lot of talk in the blogosphere about foul play. It is quite possible that he needed some time to clear his head. After all, it is not every day that one witnesses the death of a high-profile figure or, for that matter, the death of anyone at all. It is also possible that he was missing for other reasons. Would his story have been the same a few days prior? We will likely never know.
There is no doubt that alternative media, or as Breitbart called it the "New Media," was buzzing at the time. Just a day after his death Michael Savage asked the question that was on a lot of minds. Was Breitbart assassinated?
As many were awaiting the final autopsy report, something else happened that may or may not be related. Forensic technican Michael Cormier died of apparent arsenic poisoning just hours before the final report was released.
It was reported that Cormier had nothing to do with the Breitbart case, but many doubt that narrative. In November of 2012 it was in fact confirmed that Cormier had died from Arsenic poisoning as reported by The Daily Beast:
Last Monday, the coroner's office released its findings on Cormier's official cause of death: he was indeed killed by "extremely high amounts of arsenic in his system," said Assistant Chief Coroner Ed Winter. "He had a history of heart problems, but it was the arsenic that killed him."
So, regardless of the theories on his death, the real question would seem to be if Andrew Breitbart really had the goods on Barack Obama.
Did he have enough to provide a motive?
When Andrew's first tape came out it left many feeling somewhat disappointed. It was simply a tape of Barack Obama introducing Derrick Bell at Harvard. Derrick Bell is certainly a controversial figure but he is not the Weather Underground.


Most of us already knew, before 2012, that Obama was a race baiter so what happened to the "tapes" that Breitbart promised? This is just one tape. That might be where the real conspiracy lies. This was supposed to be the first of many. The "silver ponytails" comment that Breitbart had made previously was certainly not suggestive of Derrick Bell. Many were expecting that Breitbart was going to finally link Barack Obama to Bill Ayers. Despite beginning his political career with a fundraiser from Ayers' living room, he was just a guy from the neighborhood to Obama. But ever since the 2008 election there has been an effort to provide a more substantive link between the two. Remember this John McCain ad? [youtube width="510″ height="413″]http://youtu.be/ONfJ7YSXE5w[/youtube] Many believe that there is a much more concrete link between Barack Obama and Bill Ayers that goes beyond their purported "casual acquaintance" relationship. Eighteen days after Andrew Breitbart died, WND's Jerome Corsi released an interview with a postman, named Allen Hutton, who made a number of startling revelations. Barack Obama did not just know Bill Ayers. He was the special project of Bill's parents, Tom and Mary Ayers, who put him through school at Harvard and claimed he was a FOREIGN student. Hutton met Barack Obama at one point and Obama told him that he was going to be president. Hutton notes that it didn't seem like a goal, but rather like a confident proclamation of a pre-planned event.
Is it possible that Barack Obama was really chosen before he was elected? It would not be the first time this has been suggested. However, if Allen Hutton's account is accurate, and the Ayers' family financed him through Harvard as a foreign student, that would certainly be enough of a reason to want Andrew Breitbart silenced. It doesn't actually matter if he had tapes that suggested or made this connection. It only matters if others thought that he might have made this connection, assuming it is true of course. That would certainly be enough motive for murder, because it could have ruined Obama's career, but it certainly does not stand as proof.
Larry Grathwohl can probably provide more insight into the mind of Bill Ayers than most. Grathwohl was an undercover member of the Weather Underground.
In this 1982 clip he talked about the goals of the Weather Underground to take over the government and kill 25 million American citizens.
[youtube width="510″ height="413″]http://youtu.be/HWMIwziGrAQ[/youtube]
Scary stuff. And people get uptight when you talk about the "conspiracy" of FEMA camps. If Obama was taking direction from Bill Ayers then a few FEMA camps is nothing.
So would people be willing to kill if they thought this information was about to come out?
Sure they would. If Allen Hutton is not lying then this information could have been very damaging. It could have not only proven the link to Ayers, but also shed more light on the Obama-eligibility controversy.
Are there missing Breitbart tapes that were never released?
Maybe.
But again, the tapes didn't have to exist for a motive. The killer would have only had to believe that such tapes existed.
We have no proof and probably never will. But as truth seekers it won't keep us from asking the tough questions and continuing to look for evidence.
One thing is for certain. The Tea Party movement is not dead but it is also not the same without one of its boldest leaders.
Rest in Peace Andrew Breitbart.
You are sorely missed.