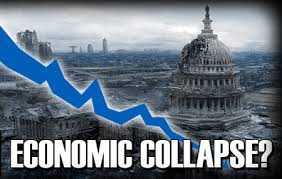 Half the country is on welfare assistance of some sort. Seventy million Americans receive some kind of federal assistance in obtaining food. The United States is one disaster from total anarchy. The disaster is likely to result from an economic collapse. Please consider these numbers:
THE MATH DOES NOT LIE!
NATIONAL DEFICIT: $18 TRILLION DOLLARS!
take our poll - story continues below
Completing this poll grants you access to DC Clothesline updates free of charge. You may opt out at anytime. You also agree to this site's Privacy Policy and Terms of Use.
UNFUNDED LIABILITIES: $240 TRILLION DOLLARS!
DERIVATIVES DEBT: ONE QUADRILLION DOLLARS!
UNEMPLOYED AMERICANS OUTNUMBER EMPLOYED AMERICANS!
THE UNITED STATES GOVERNMENT TAKES IN TWO TRILLION DOLLARS!
Dave Hodges is the Editor and Host of The Common Sense Show.