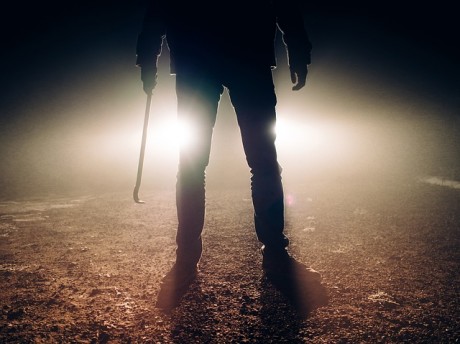 Don't let anyone tell you that crime is going down in America.  All over the United States, rates of violent crime in our major cities are increasing by double digit percentages.  Murders are way up, shootings are way up and rapes are way up.  So what is behind this sudden spike in crime?  In Baltimore, authorities are pointing to the racial tensions that were stirred up by the riots that erupted in protest to the death of Freddie Gray.  But what about the rest of the country?  From coast to coast, we are witnessing a dramatic increase in violent crime, and the economy is not even crashing yet.  So what is going to happen when the next great economic crisis hits us, unemployment skyrockets, and people really start hurting?
When I was surveying the news today, I was very surprised to learn that the murder rate in Milwaukee, Wisconsin has more than doubled so far this year…
Milwaukee, which had one of its lowest annual homicide totals in city history last year, has recorded 84 murders so far this year,more than double the 41 it tallied at the same point last year.
And of course Milwaukee is far from alone.  All over the U.S., violent crime is jumping dramatically.  Here is more from USA Today…
take our poll - story continues below

Completing this poll grants you access to DC Clothesline updates free of charge. You may opt out at anytime. You also agree to this site's Privacy Policy and Terms of Use.

Baltimore, New Orleans and St. Louis have also seen the number of murders jump 33% or more in 2015. Meanwhile, Chicago, the nation's third-largest city, has seen the homicide toll climb by 19% and the number of shooting incidents increase in the city by 21% during the first half of the year.

In all the cities, the increased violence is disproportionately impacting poor and predominantly African-American and Latino neighborhoods. In parts of Milwaukee, the sound of gunfire has become so expected that about 80% of gunfire detected by ShotSpotter sensors aren't even called into police by residents, Flynn said.
The crimes seem to be getting more brutal as well.  Just the other day, I was stunned by one particular incident that happened in Baltimore…
Gunmen got out of two vans and began firing at a group gathered on a corner Tuesday night, fatally shooting three people, police said.

The two gunmen shot a total of four people — one who was in stable condition — a few blocks from the urban campus of the University of Maryland, Baltimore, according to police.

The three deaths bring the homicide total for Baltimore for the year to at least 154, according to police news releases. That's an increase of more than 40 percent compared with the same time last year. Shootings have increased more than 80 percent. The city has seen a spike in violence since the April death of Freddie Gray after his arrest. The incident received widespread national attention and sparked unrest across Baltimore.
To me, that almost sounds like a scene out of some really violent mobster movie.
What would cause people to behave like that?
Things are also getting crazy out on the west coast.  According to Los Angeles Mayor Eric Garcetti, overall crime in the city is up by more than 12 percent so far in 2015…
For the first time in more than a decade, overall crime is up in Los Angeles through the first six months of the year, rising by more than 12%, according to figures released Wednesday.

The increase has continued despite the city's efforts to stem the crime surge, which followed consecutive declines since 2003.

"This is bad news," Mayor Eric Garcetti told reporters Wednesday. "Let me be clear: Any uptick in crime is unacceptable."
And some of the crimes that are being committed out there absolutely defy explanation.  For instance, just the other day someone walked up to a 30-year-old white woman as she was strolling with her boyfriend and fired a shotgun into the back of her head for apparently no good reason whatsoever…
Sunday night in Los Angeles as a 30 year-old white woman walked with her boyfriend near Sunset Boulevard in Hollywood,a mysterious black man walked up behind the couple and without saying a word fired a shotgun blast to the back of the woman's head, according to police.

The killer was seen carrying the shotgun as he ran to a car and drove away.

The search for the killer continues.
But it isn't just murder rates that are surging.  Sex crime rates are also on the rise all over America.  The following is an excerpt from a recent New York Post article entitled "Sex crimes are soaring in NYC"…
Sex crimes are soaring in the city, with an especially frightening spike taking place during the past few weeks, The Post has learned.

Misdemeanor sexual assaults as of Sunday night this year increased by 20 percent over the same period in 2014, from 1,003 to 1,203.

But they shot up 75 percent for the week ending Sunday compared to the same week last year — from 45 to 79.
I believe that we have reached a turning point.
I believe that we have entered a period of time when violent crime in the United States is going to start skyrocketing – especially once the next major economic downturn arrives.
Meanwhile, budget cuts are forcing police forces to cut back all over the nation.  For example, the number of patrol officers in the city of Detroit has been reduced by 37 percent in the last three years alone…
There are currently fewer officers patrolling the city than at any time since the 1920s. At one point, the Detroit police force was over 5,000. Today, the force is just 1,590 officers strong — and not all of those are on the street.

The city has lost nearly half its patrol officers since 2000 and ranks have shrunk by 37 percent in the past three years alone, according to the Detroit News. It's so bad that precincts are reportedly left with only one squad car at times.
But at least the police in the area have still maintained their sense of humor.  Just recently, someone stole 28,000 pounds of packaged nuts from a location in suburban Detroit…
Police in suburban Detroit are having a little fun while asking for help from the public in figuring out who swiped roughly 28,000 pounds of packaged nuts.

The Shelby Township Police Department says a truck and trailer packed with 18 pallets of walnuts and other snack nuts were taken the weekend of June 27. Police say the truck and trailer were found July 1 in Detroit, but the nuts worth more than $128,000 were gone.
This is the photo of the suspect that was actually released by the police…
Do you know this suspect?  If so, please contact the authorities right away.
Courtesy of Michael Snyder @ End of the American Dream.
Dean is Back!!!
After two years I have regained my eyesight and I'm back.
I have overcome my health issues thanks to prayers, perseverance and GOD!
But my finances are in bad shape and I need help to get my children back (wife kicked me out).
If you can help financially please click here. If money is tight, I'd still welcome prayers. Please.
Thank YOU and God Bless!