I have had people call me crazy for some of our reports on the issue of chemtrails. However, even after being confronted with the fact that the Canadian government has gone on record in engaging in chemtrails, people still stick their heads in the ground. That's why I think it necessary to provide you with actual documentation from the US Senate that they have been iwnvolved in weather modification for nearly 60 years!
On Monday's broadcast of Northwest Liberty News, Jim and I interviewed Dane Wigington from Geoengineeringwatch.org. Dane opened up about the geoengineering that is being conducted by our government and governments around the world.
take our poll - story continues below
Completing this poll grants you access to DC Clothesline updates free of charge. You may opt out at anytime. You also agree to this site's Privacy Policy and Terms of Use.
While Wigington denounced people like Al Gore as mere charlatans who are attempting to rob you of your money in the name of "climate change," he was adamant that the scientific evidence is overwhelming that governments across the planet have been engaging in the use of chemtrails and weather modification. Listen to the show by clicking here.
Additionally, Wigington has provided the evidence, by way of US Senate documents, that our own government has been engaged in weather modification. To me, though I may be skeptical about a lot of things, documentation is at the heart of valid reports and Wigington has done his homework.
Wigington asks, "How big does the climate engineering elephant in the room need to be before it can no longer be hidden in plain site? How much more historical proof do we need of the ongoing climate engineering/weather warfare before the denial of the masses crumbles? When will populations around the globe bring to justice all those responsible for the ongoing and rapidly worsening worldwide weather warfare assault?"
While these questions may sound strange and even "conspiratorial" too many who have been brainwashed by the mainstream media, I offer you two undeniable pieces of undeniable evidence proving what Wigington is saying is true. First, take a look at the video below and then at the documents from the US Senate.
Second, I ask you to examine these US Senate documents that were printed for the use of the Committee on Commerce, Science, and Transportation in 1978. I would then like to hear what you think. Highlighted areas are courtesy of Dane Wigington.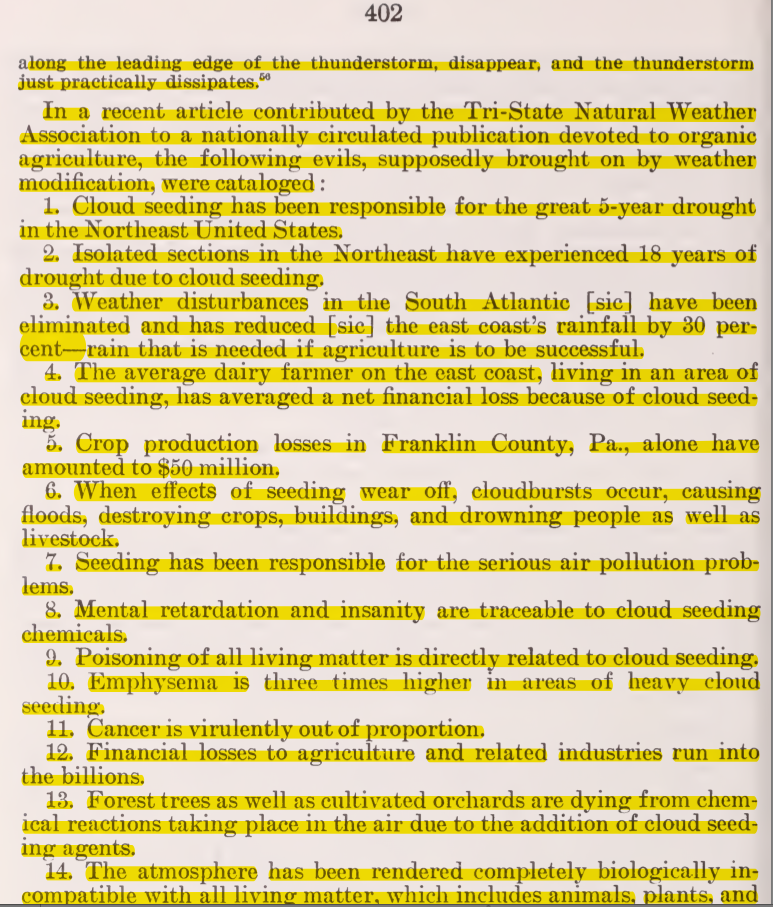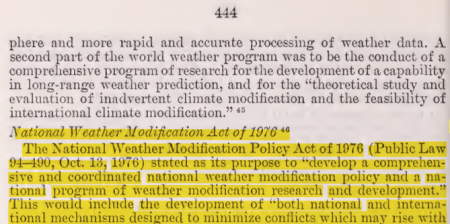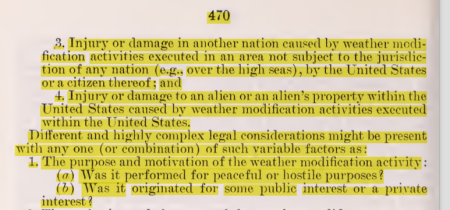 Courtesy of Freedom Outpost