When looking at how successful Hillary Clinton has been in spite of her rampant corruption and unscrupulous past, one can't help but wonder how her entire campaign has yet to come crashing down. While there is a clear media bias in favor of the demagogue, nothing has been so overt as the Huffington Post removing an article from its website on Sunday that claimed the FBI plans to indict Hillary Clinton on federal racketeering charges.
The author of the post, Frank Huguenard, a scientist and public speaker, spoke with Breitbart.com over the weekend and explained how the article mysteriously disappeared with no warning or notification.
The article was a damning piece by Huguenard who claims Hillary Clinton is going to be indicted on Federal Racketeering Charges.
take our poll - story continues below
Completing this poll grants you access to DC Clothesline updates free of charge. You may opt out at anytime. You also agree to this site's Privacy Policy and Terms of Use.
The freelance contributor posted an article on the site's blog entitled "Hillary Clinton to be Indicted on Federal Racketeering Charges". Huguenard wrote:
The Racketeer Influenced and Corrupt Organizations Act (RICO) is a United States Federal Law passed in 1970 that was designed to provide a tool for law enforcement agencies to fight organized crime.  RICO allows prosecution and punishment for alleged racketeering activity that has been executed as part of an ongoing criminal enterprise.

Activity considered to be racketeering may include bribery, counterfeiting, money laundering, embezzlement, illegal gambling, kidnapping, murder, drug trafficking, slavery, and a host of other nefarious business practices.

James Comey and The FBI will present a recommendation to Loretta Lynch, Attorney General of the Department of Justice, that includes a cogent argument that the Clinton Foundation is an ongoing criminal enterprise engaged in money laundering and soliciting bribes in exchange for political, policy and legislative favors to individuals, corporations and even governments both foreign and domestic.
The piece quickly went viral.
If what Huguenard reported is true, this would prove to be detrimental to Clinton's campaign. It also would explain why the obviously left-leaning HuffPost pulled it.
As the Free Thought Project has reported in the past, Hillary's friends in the media are as numerous as they are unscrupulous — even reaching into the realm of satire. After her friend and top donor, Haim Saban, purchased the Onion earlier this year, the outlet immediately began publishing pro-Clinton propaganda.
Luckily, the internet has a way of preserving everything that gets cast out into the digital ether and the entire article is readable on an archive site. However, the link to the Huff Post article now directs to a page that says "404" with an upset emoji and the message "We literally cannot even right now."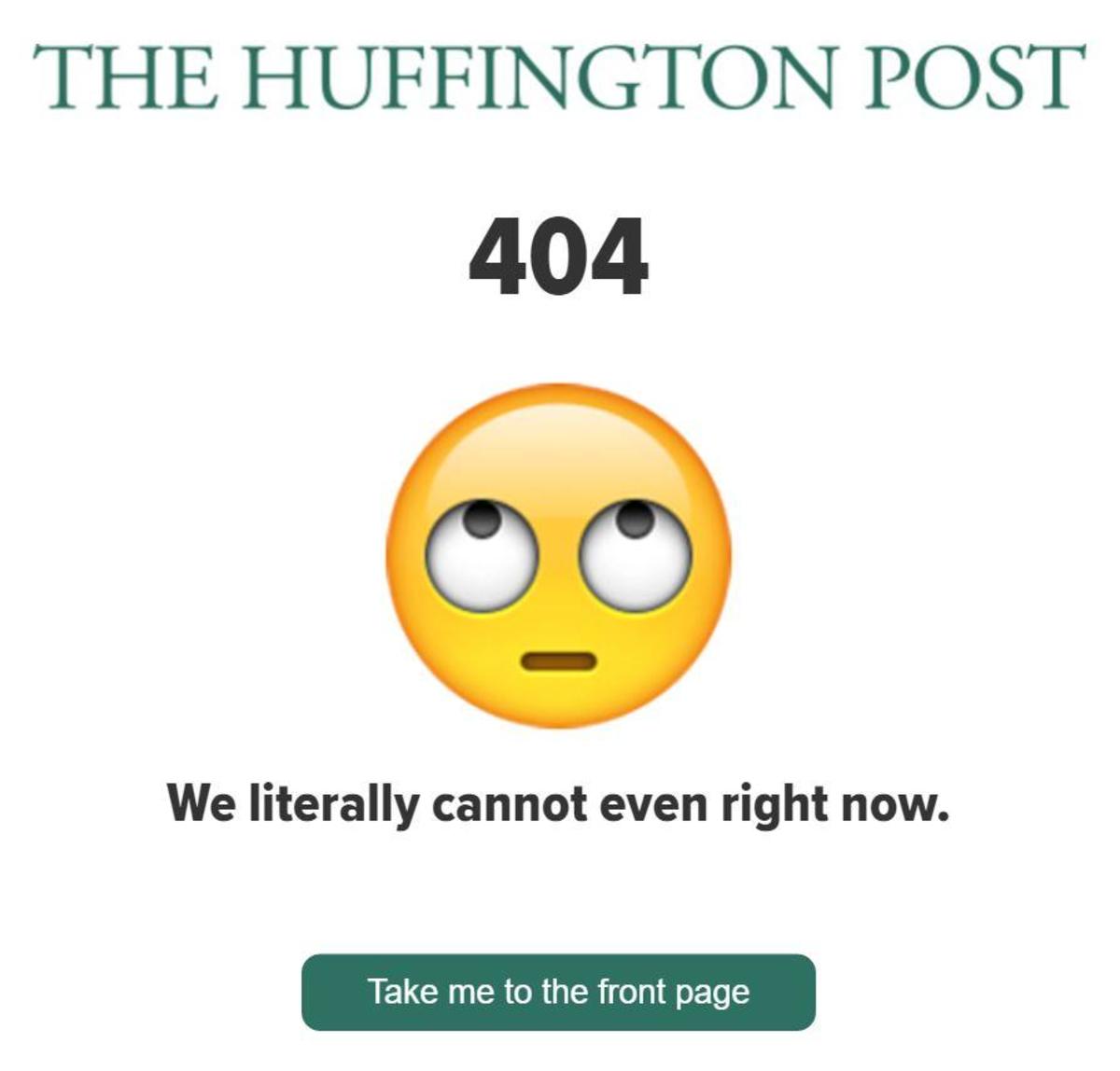 A note at the bottom of the original article explains that "This post is hosted on the Huffington Post's Contributor platform. Contributors control their own work and post freely to our site. If you need to flag this entry as abusive, send us an email."
While it's not been confirmed that Huff Post deliberately removed the post to help Clinton, it is not too far-fetched to think they would. Perhaps, Clinton herself clicked the link above and 'flagged this entry as abusive.'