Hillary Clinton's director of communications outreach, Jess McIntosh, told MSNBC's Chris Hayes Monday white women's "internalized misogyny" is to blame for their loss.
From The American Mirror:
When she was asked by Chris Hayes why Hillary didn't do better with white women than Barack Obama did in 2012, McIntosh responded, "Internalized misogyny is a real thing and this is a thing we have to be talking about as we go through and see."

McIntosh then echoed what she claimed was Obama's assessment.

"We as a society react poorly to women seeking positions of power. We are uncomfortable about that and we seek to justify that uncomfortable feeling because it can't possibly be because we don't want to see a woman in that position of power," McIntosh said.
Clinton campaign communications director @jess_mc on election loss: "Internalized misogyny is a real thing" #inners https://t.co/8RV74T0UIh

— All In w/Chris Hayes (@allinwithchris) November 15, 2016
"As we go through these numbers, as we figure out exactly what happened with turnout, it seems to be white college-educated women," she continued.

"We have work to do talking to those women about what happened this year and why we would vote against our self-interest," McIntosh said.
Don't you white women realize it's in your self-interest to be at war with white men and vote based off who will give you free birth control?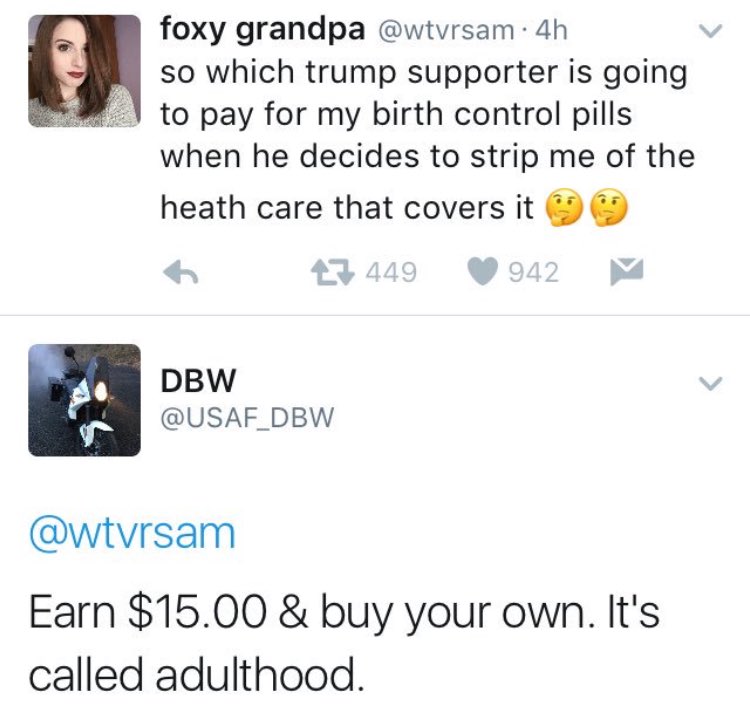 It's rather remarkable the lying media thinks attacking white women and blaming them for Hillary's loss is actually going to advance their agenda.
White women sold out the sisterhood and the world by voting for Trump: https://t.co/78B4JsAm5q pic.twitter.com/qnrJrfWhDA

— Slate (@Slate) November 10, 2016
White women voted for Trump in 2016 because they still believe white men are their saviors https://t.co/ZfFIJDCnBN

— Quartz (@qz) November 14, 2016
.@LeonardGreene: Blame white women for the country's failure to shatter the glass ceiling https://t.co/UIXvuE94Am pic.twitter.com/Vqp1F0sG9q

— New York Daily News (@NYDailyNews) November 9, 2016
The @nytimes helpfully explains this morning that 53% of white women voted for Trump, therefore they were "angry white women."
Hmmm. pic.twitter.com/9SYMtYd16h

— Joe Scarborough (@JoeNBC) November 13, 2016
Rather than shame white women into voting Democrat, this is just going to drive them further right into our protective arms.
Courtesy of Information Liberation
COMMUNITY LINKS: Visit Our Sister Site for Articles Not Seen Here | Browse our Store for Conservative Gifts & Apparel |
Trending Politics