Sunday night's no-holds-barred offensive by police from multiple agencies against unarmed water protectors opposed to the Dakota Access Pipeline on Highway 1806's Backwater Bridge — in which at least 167 suffered injuries — sent two elders into cardiac arrest, left a 13-year-old girl injured by a rubber bullet to the head, and now, one woman will almost certainly lose her arm.
Sophia Walinsky stood among the crowd of around 400 water protectors as the police launched an all-out assault, firing 'nonlethal' projectiles, tear gas, mace, LRAD sound cannons, and concussion grenades — one of which reportedly exploded on her left arm, tearing through flesh and exposing bone, and leaving her facing possible amputation.
She is reportedly being cared for in a hospital in Minnesota, and at the time this article was published, the fate of her arm was still unknown.
take our poll - story continues below
Completing this poll grants you access to DC Clothesline updates free of charge. You may opt out at anytime. You also agree to this site's Privacy Policy and Terms of Use.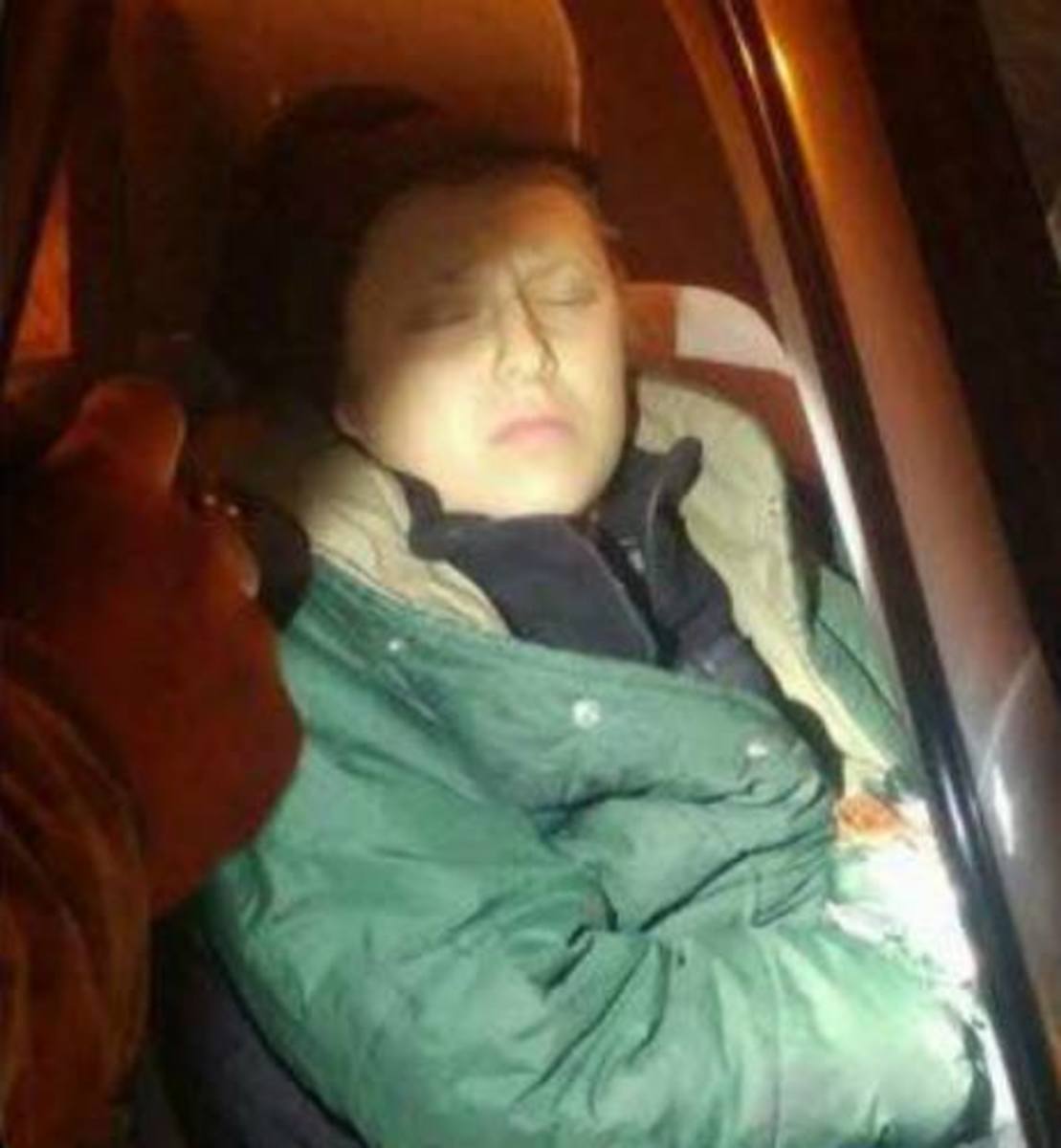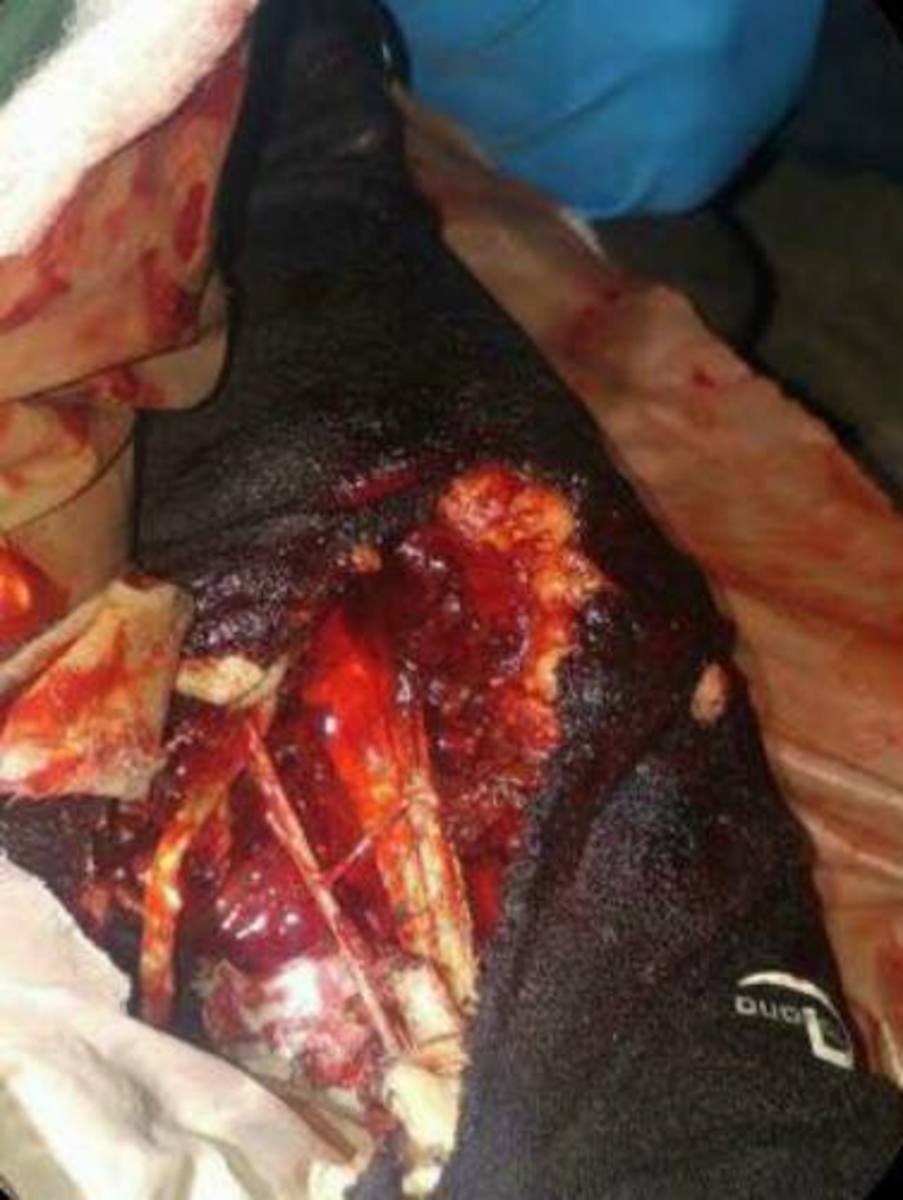 No statement or press release has been issued by the Morton County Sheriff's Office or any other law enforcement agency present that night, nor has any word addressing Walinsky's grisly wound come from the office of North Dakota Governor Jack Dalrymple.
Over-militarized police officers began the offensive Sunday evening after water protectors attempted to clear burned-out military vehicles from the roadway that had been blocked since a clash on October 27. Standing Rock Sioux water protectors have been concerned the blockade was obstructing access by emergency services to the reservation and area residences.
As they proceeded to bulldoze the blockade, police began firing rubber bullets and other projectiles — and the situation quickly escalated from there.
Morton County Sheriff Kyle Kirchmeier told mainstream media outlets the 'protesters' had acted violently and set fires near and on the bridge, justifying the need to bring in water cannons — but witnesses and live-streamed video decisively dispute this claim.
In fact, fires were sparked by law enforcement's launching of tear gas canisters and concussion grenades at the activists, and the use of water cannons — though under the guise of dousing the flames — were in actuality deployed as a means of crowd control, despite temperatures well below freezing.
Completely blocked from escape by the violent police attack on one side, the 400 water protectors were forced to endure the hours-long offensive rather than trampling over each other trying to escape.
It was sometime during this chaos Walinsky suffered the horrific trauma, and scores of water protectors were left with serious wounds, including many who experienced hypothermia from the life-endangering police use of water cannons.
Ironically, just two days prior to giving the go ahead for water to be used as crowd control, the Morton County Sheriff issued a statement of concern pipeline opponents and water protectors camped near the Missouri River could suffer — hypothermia.
Nov 18: Morton County Sheriff expresses concern about hypothermia at #NoDAPL camps. Nov 20: uses water cannons on ppl in ~20 degree weather pic.twitter.com/1c2KaQxfUQ

— Unicorn Riot (@UR_Ninja) November 21, 2016
Sheriff Kirchmeier also told the corporate press that water protectors had acted violently, throwing projectiles at police, with one officer enduring a head wound. However, Kirchmeier would be hard-pressed to explain this phenomenally disproportionate response by law enforcement — particularly as a young woman faces the possibility her arm will be amputated, and a tribal elder remains in critical care after his heart stopped at the scene.
Walinsky's Facebook page is filled with well-wishes and concerned notes from friends and others, many of whom express complete shock at police barbarism. Many friends and fellow activists posted updates about her condition, such as Michael Basillas, who wrote:
"Afro punk: stay strong Sophia Wilansky. We got you. Im here my love, you are strong you can do this. Your a warrior. Xoxo.
"Sophia is in critical condition after the incident at standing rock. We are currently waiting for update how Sophia state of condition."
Whitney Rencountre wrote, with the images of Walinsky's destroyed arm:
"Confirmed! DAPL & Morton County Police shot Sophia Wilanski an unarmed protector with Concussion Grenade last night at Standing Rock, she's in a Minnesota Hospital facing arm amputation! #NoDAPL #StandWithStandingRock."
A GoFundMe campaign has been started with a goal of just $20,000 to assist Walinsky and her family in covering medical expenses, which can be found here. Consider giving if you are able, or sharing the campaign on social media to help with any costs she will incur from this brutal act by police. According to the GoFundMe campaign:
"Sophia Wilansky is a water protector from New York. She left New York City several weeks ago to help with the struggle at Standing Rock. She been an active participate and family to the activist groups NYC Shut It Down and Hoods4Justice. Sophia has always been committed to confronting injustice through vigilance and resistance.
Sophia was giving out bottles of water to protectors holding down the space when she was shot with a concussion grenade. This was the response of police and DAPL mercenaries as she and other brave protectors attempted to hold the line against the black snake in service of protecting our water. As of last night, we found out she was air lifted to County Medical Center in Minneapolis were she's currently undergoing extensive, hours-long surgery from injuries sustained from the blast."
There has been a major update, as well, according to an unconfirmed report, amputation is now Walinsky's only option:
"UPDATE: We have been informed that Sophia is in surgery and will be going through amputation. Our prayers go out to Sophia and her loved ones as her life will never be the same due to the careless actions of Morton County Sheriff's Department and other law enforcement agencies that took part in last night's savage attack against water protectors."
Additional information will be added as it becomes available, including if and when the Morton County Sheriff and North Dakota governor issue statements.
Courtesy of The Free Thought Project