Google is not going to "censor" their search results, they're just going to take search results "off [their] page" to "essentially have you not see it."
In a video from March 23 that's just now going viral, former Google CEO Eric Schmidt was asked by Fox Business's Maria Bartiromo how they plan to deal with extremist content. Eric Schmidt responded by mixing in "fake news" with "extremist things" and suggested their computer algorithms will determine what's true:
"My own view on most of this sort of extremist things as well as fake news in general is that it's essentially a ranking problem. We're very good at detecting what's the most relevant and what's the least relevant. It should be possible for computers to detect malicious, misleading and incorrect information and essentially have you not see it. We're not arguing for censorship, we're arguing just take it off the page, put it somewhere else."
take our poll - story continues below
Completing this poll grants you access to DC Clothesline updates free of charge. You may opt out at anytime. You also agree to this site's Privacy Policy and Terms of Use.
Here's the full interview, the short clip isn't even taken out of context. In fact, in context you see it's even worse as he conflates extremist content with "fake news," which we all know is just news liberals disagree with.

[Starts at 4:00.]
It's of course laughable the idea removing results and making them harder to find is not censorship, but it's also laughable the idea they've programmed their algorithms to detect "misleading and incorrect information."
Their search results these days are sanitized garbage and it appears all they've done is elevate The New York Times and The Washington Post to god-mode status, even though both are fake news outlets which lied the US into the war in Iraq with fake WMD claims.
Neither took the time to fact-check Trump's claim Assad was behind the recent gas attack in Syria because they're in favor of the war in Syria and don't care if fake news is used to start it, just like with Iraq.
While I don't doubt it could be possible for computers to ascertain what's true on some level, they're clearly not doing that, or if they are, they're not letting it influence their search results nor Google News, as both are overwhelmingly dominated by easily debunked liberal lies.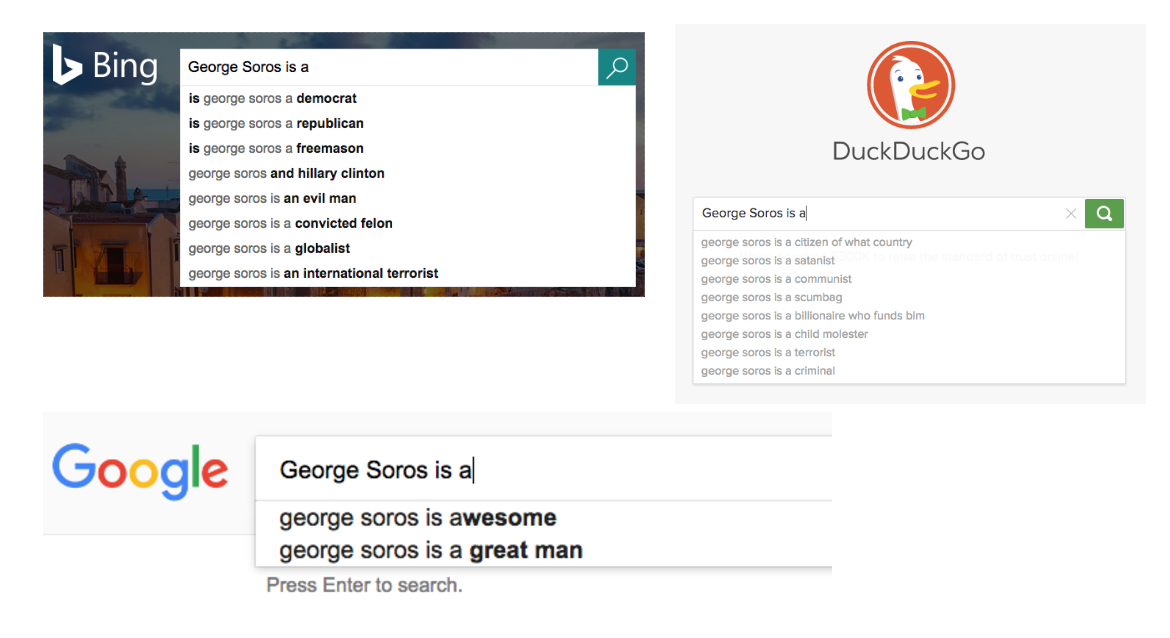 Courtesy of Information Liberation