Washington, D.C. – A stunning report from private investigator, and former D.C. homicide detective, Rod Wheeler, regarding the investigation into the murder of Democratic National Committee staffer Seth Rich — and confirmed to Fox News by law enforcement sources — reveals that Rich had been in touch with WikiLeaks prior to his death, and had leaked thousands of internal emails to the transparency group.
"My investigation up to this point shows there was some degree of email exchange between Seth Rich and Wikileaks," Wheeler said. "The police department nor the FBI have been forthcoming. They haven't been cooperating at all. I believe that the answer to solving his death lies on that computer, which I believe is either at the police department or either at the FBI. I have been told both."
When Wheeler was asked if his sources have told him whether there is information that links Rich to Wikileaks, he said, "Absolutely. Yeah. That's confirmed."
take our poll - story continues below
Completing this poll grants you access to DC Clothesline updates free of charge. You may opt out at anytime. You also agree to this site's Privacy Policy and Terms of Use.
Additionally, Wheeler, who was hired by the family to investigate Rich's murder, has received information from his sources inside the D.C. police department that suggest powerful forces are working to cover up the truth about the killing.
"My investigation shows someone within the D.C. government, Democratic National Committee or Clinton team is blocking the murder investigation from going forward," Wheeler told Fox News. "That is unfortunate. Seth Rich's murder is unsolved as a result of that."
According to a report by Fox News:
A federal investigator who reviewed an FBI forensic report detailing the contents of DNC staffer Seth Rich's computer generated within 96 hours after his murder, said Rich made contact with WikiLeaks through Gavin MacFadyen, a now-deceased American investigative reporter, documentary filmmaker, and director of WikiLeaks who was living in London at the time.

"I have seen and read the emails between Seth Rich and Wikileaks," the federal investigator told Fox News, confirming the MacFadyen connection. He said the emails are in possession of the FBI, while the stalled case is in the hands of the Washington Police Department.

The federal investigator, who requested anonymity, said 44,053 emails and 17,761 attachments between Democratic National Committee leaders, spanning from January 2015 through late May 2016, were transferred from Rich to MacFadyen before May 21.

The FBI's national office declined to comment, but sources said the bureau provided cyber expertise to examine Rich's computer.
Interestingly, this information would seem to confirm previous statements made by WikiLeaks' Julian Assange, that Russia was categorically not the source of the DNC emails. While Assange has stopped short of identifying Rich as the source of the emails, as WikiLeaks never divulges sources, he has shown an unusual interest in the case.
"WikiLeaks has decided to issue a US$20k reward for information leading to conviction for the murder of DNC staffer Seth Rich," the organization announced shortly after his murder.
Wheeler says police need to consider other alternatives, especially given the statements made by Julian Assange in response to questions about Rich's killing.
After announcing that WikiLeaks would pay $20,000 for information leading to the conviction of Rich's murderer, Assange went on an interview with Nieuwsurr. During the interview, Assange implied that Rich was his source.
Assange: Whistleblowers go to significant efforts to get us material and often significant risks. There was a 27-year old that works for the DNC who was shot in the back… murdered.. for unknown reasons as he was walking down the street in Washington.
Host: That was just a robbery wasn't it?
Assange: No. There's no finding.
Host: What are you suggesting?
Assange: I am suggesting that our sources take risks and they become concerned to see things occurring like that.
Host: But was he one of your sources, then?
Assange: We don't comment on who our sources are.
In subsequent appearances on Fox News Channel, Assange confirmed, "We're interested in anything that might be a threat to alleged WikiLeaks sources."
These recent revelations, regarding the investigation, also explain why the FBI was not allowed to inspect the DNC servers that were allegedly hacked by the Russians. It also explains why a private company was brought in to analyze the allegedly hacked computers, as the FBI's analysis would likely have proven that there was no Russian hacking of the DNC – undermining the "Russia hacked the election" propaganda war — thus the DNC conveniently relying on the analysis of a private company, CrowdStrike.
Interestingly, Crowdstrike's CTO and co-founder, Dmitri Alperovitch, is a senior fellow at the Atlantic Council, a think tank with openly anti-Russian sentiments that is funded by Ukrainian billionaire Victor Pinchuk, who also happened to donate at least $10 million to the Clinton Foundation.
Furthermore, in 2013, the Atlantic Council awarded Hillary Clinton it's Distinguished International Leadership Award, and in 2014, the Atlantic Council hosted one of several events with former Ukrainian Prime Minister Arseniy Yatsenyuk, who took over after pro-Russian President Viktor Yanukovych was ousted in early 2014, and who now lives in exile in Russia.
Really think about that for a second…
What legitimate reason would the DNC have for denying the FBI access to their allegedly hacked servers, and instead hire a private cyber security firm with a strong anti-Russian stance with extremely close connections to Ukrainian oligarchs?
The answer is that there is NO legitimate reason to do so. The only possible reason seems to be that the DNC didn't want the FBI to be able to report that there was no Russian hack – as that would undermine the entire psyop/propaganda operation.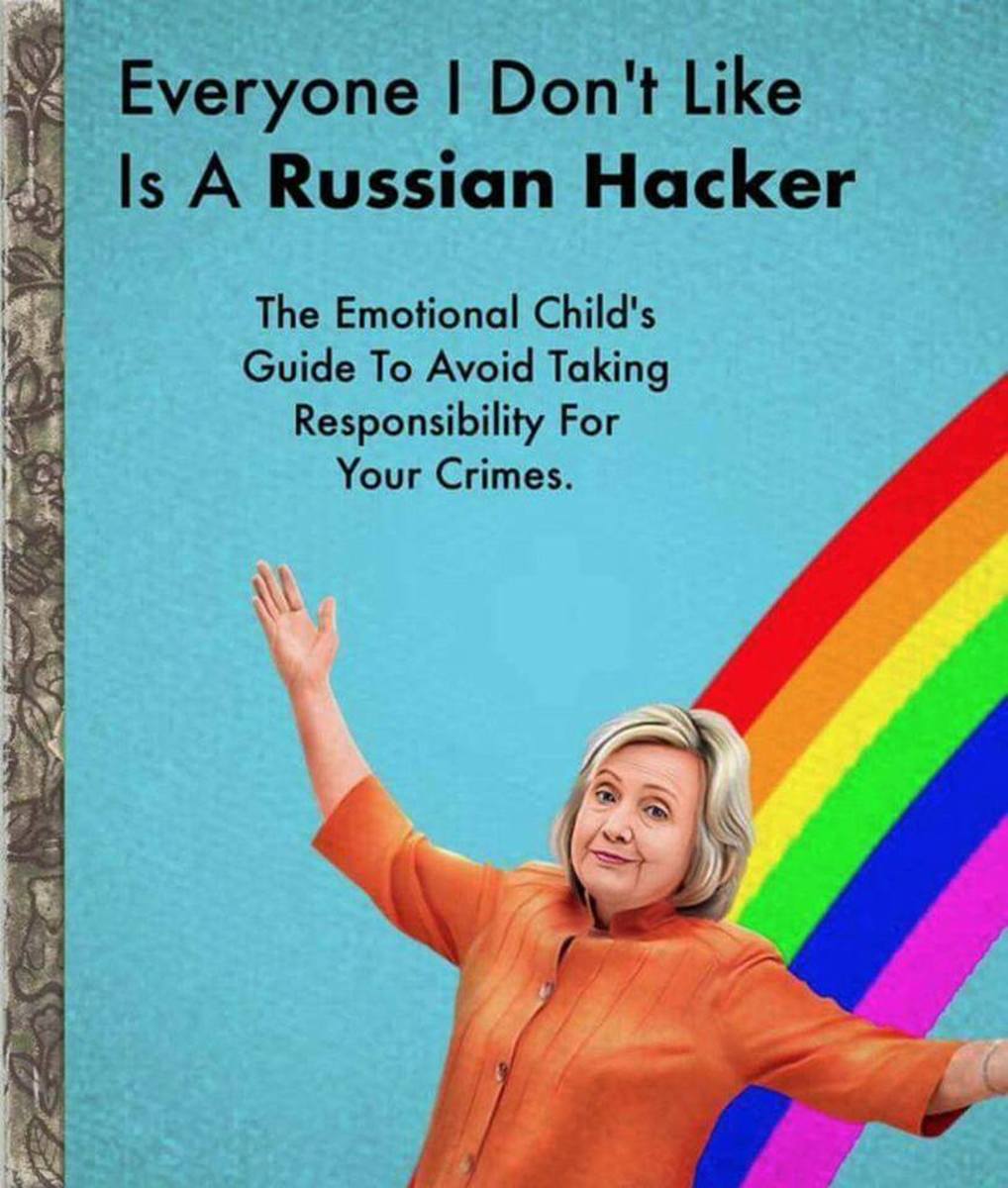 These facts lend credence to the theory that the DNC denying the FBI access was a strategic move meant to cover up what the DNC already knew to be a leak so they could forward a strategic narrative — that Russia did it.
Wheeler was hired by a third party, to investigate Rich's murder for his family, after Rich was suspiciously gunned down from behind, while his belongings were left untouched. The Washington D.C. Metropolitan Police Department's investigation has been intentionally stalled, with no suspects, no substantial leads as to who the killer or killers may be, and little to no resources dedicated to the investigation, according to Wheeler's sources inside the department. The department has made an official denial of Wheeler's claim, but have circled the wagons and refuse to discuss the case with media.
Only twelve days after Rich was killed, WikiLeaks began publishing internal DNC emails that appeared to exposed top DNC officials conspiring to rig the nomination process to stop Sen. Bernie Sanders of Vermont from becoming the party's presidential nominee. That controversy resulted in the resignation of DNC Chair Debbie Wasserman Schultz, as well as a number of other top party officials.
When WikiLeaks published thousands of DNC emails shortly before the Democratic Convention, which ultimately forced the resignation of four top officials, the Clinton campaign immediately blamed the Russians and proceeded to smear WikiLeaks as a Kremlin operation.
According to Wheeler, the botched robbery theory, which police have given minor lip service to for nearly a year, hasn't panned out. Two assailants caught on a grainy videotape from a camera posted outside a grocery mart, shot Rich twice in his back, but did not take his wallet, cell phone, keys, watch or necklace worth about $2,000.
D.C. police have announced a $25,000 reward for information leading to the conviction of Rich's killer. Republican lobbyist Jack Burkman has offered a separate $130,000 reward.
According to Fox News:
Police also have refused to release security footage from a market on the corner of the crosswalk where Rich was killed. The footage, sources told Fox News, shows two people following Rich across the tiny crosswalk just moments before he was attacked. The camera captured grainy footage of the assailants' legs and Rich as he fell backwards into the street after being shot.

Wheeler said normally police would release the footage to the media. The family also should be privy to the entire case jacket, with all the details of the case, unless they are considered suspects, Wheeler said. However, to date, the family has not received a copy of the tape or most of the details related to their son's murder case. The homicide case remains open, according to a spokesperson for D.C. police.

Rich's father, Joel Rich, could not be reached for comment, but told Fox News in January that he didn't believe his son would leak the emails. However, he said above all, his son "wanted to make a difference in the world."
The Rich family later issued a statement and pushed back against the recent report through new "family spokesman," Brad Bauman a professional Democratic PR crisis consultant with the recently formed Pastorum group.

"As we've seen through the past year of unsubstantiated claims, we see no facts, we have seen no evidence, we have been approached with no emails and only learned about this when contacted by the press. Even if tomorrow, an email was found, it is not a high enough bar of evidence to prove any interactions as emails can be altered and we've seen that those interested in pushing conspiracies will stop at nothing to do so. We are a family who is committed to facts, not fake evidence that surfaces every few months to fill the void and distract law enforcement and the general public from finding Seth's murderers. The services of the private investigator who spoke to press was offered to the Rich family and paid for by a third party, and contractually was barred from speaking to press or anyone outside of law enforcement or the family unless explicitly authorized by the family," the statement read.

Seth Rich's new "family spokesman" is Brad Bauman a professional Democrat crisis PR consultant with the Pastorum Group.

— WikiLeaks (@wikileaks) August 11, 2016
The reality is that this family is now simply a pawn in a much larger geopolitical game. Oddly, the thought of Seth's killing being the result of random violence is likely much more comforting to his family than the thought that Seth was potentially murdered by people connected to the organizations and causes he gave his time, energy and effort towards supporting — while trying to "make a difference in the world."
The mainstream media is working diligently to spin this story, so if you care to help wake people up to what is actually transpiring please share this important report!
Courtesy of The Free Thought Project
Jay Syrmopoulos is an geopolitical analyst, freethinker, and ardent opponent of authoritarianism. He is currently a graduate student at the University of Denver pursuing a masters in Global Affairs and holds a BA in International Relations. Jay's writing has been featured on both mainstream and independent media – and has been viewed tens of millions of times. You can follow him on Twitter @SirMetropolis and on Facebook at SirMetropolis.