CNN cut off an African-American Trump supporter after he responded to a reporter's question about "white guilt" by rejecting the concept. 
"I [have seen] one shirt that said 'no white guilt,' things like that. I mean, there have been some messages that might not be that open to folks from diverse perspectives. What would your message be to folks like that?" CNN's reporter asked Trump supporter Diante Johnson at Saturday's pro-rally at the National Mall.
Johnson responded: "When it comes to 'no white guilt,' I–I agree with that, I actually just made a post about it on my page and a video about it…There are some White Americans that feel guilty for what their ancestors did, you know, this and that, and the thing about it is, they shouldn't have to feel guilty, this is America…"
take our poll - story continues below
Completing this poll grants you access to DC Clothesline updates free of charge. You may opt out at anytime. You also agree to this site's Privacy Policy and Terms of Use.
They then cut him off in the middle of his response.
"Certainly, an interesting perspective there from an African-American who supports Donald Trump and is here today," CNN's reporter said.
Doesn't Mr. Johnson realize they've got a grievance industry to run? Jeez.
We can't have anyone knocking the ole "white guilt train" off its tracks.
All white people need to behave like this if we're to usher in a multicultural utopia: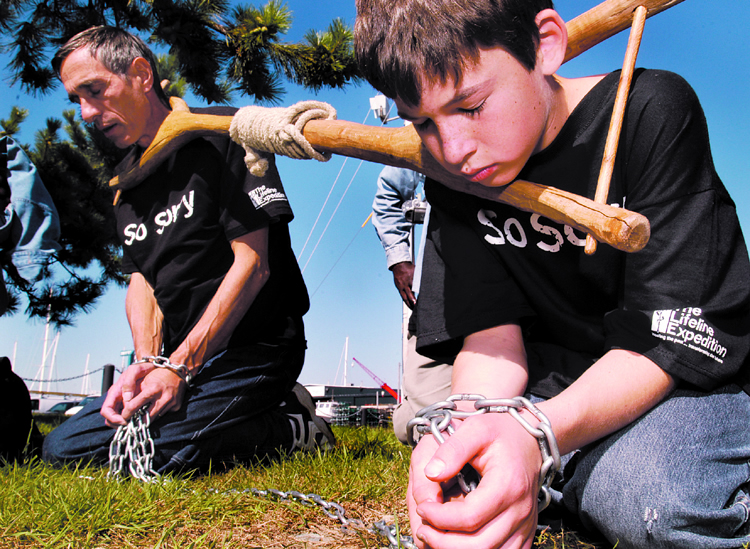 Courtesy of Information Liberation