A liberal white woman was called a "white b*tch" and accused of being a "Trump supporter" by two Hispanic teens who proceeded to rob her and pelt her with groceries Wednesday at a Bronx deli.
From NY Daily News:
A 32-year-old white woman stepped into a Bronx deli for a late-night sandwich after work — and was accused of being a President Trump supporter by two strangers who threw groceries at her and then robbed her, police sources said Wednesday.

take our poll - story continues below

Completing this poll grants you access to DC Clothesline updates free of charge. You may opt out at anytime. You also agree to this site's Privacy Policy and Terms of Use.

The victim, her roommate told the Daily News, is most definitely not a Trump fan.

But the suspects, possibly teens, saw her differently.

"You stupid white c—," they yelled at the victim inside the Musa Gourmet Deli on Jerome Ave. near E. 167th St. in Highbridge about 3 a.m. Dec 2.

"You think you can live here in the Bronx, you Trump supporter? You white b—h!"

Her attackers started flinging store goods at her.
I guess she didn't have time to explain she was a "white ally."
Zid Ali, 31, the deli manager, said when one of the suspects grabbed the woman's bag, which she had placed on the counter, "she said she was going to call the cops, so the other one took her phone."
She wants everyone to know she totally hates Drumpf and loves living in a city where she's robbed and assaulted due to her "whiteness":
"She is no fan of the President," said the roommate, who asked her name not be printed. "How can you live in the Bronx, with all kinds of people, and support Trump?"
Perhaps this incident will make her reconsider.
According to the FBI's 2016 Hate Crime Statistics report, anti-white hate crimes are the fastest growing racial hate crimes in America, jumping 19.34 percent in just one year from 2015 to 2016.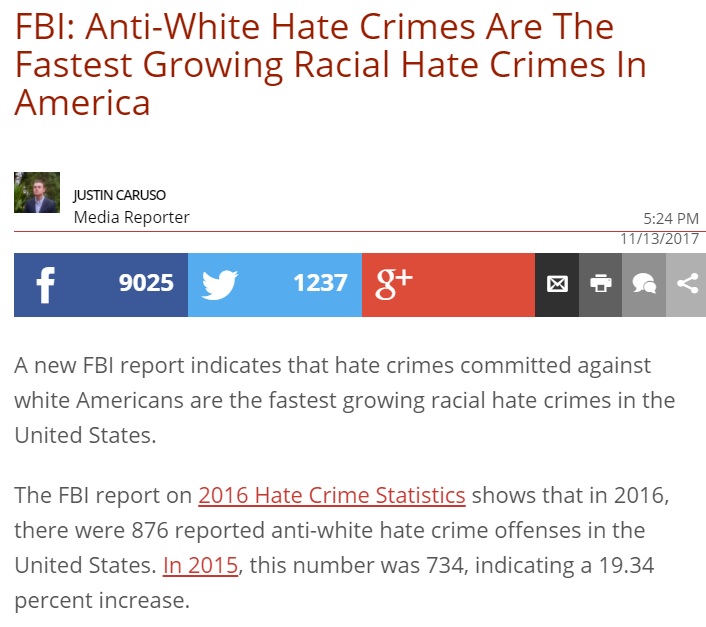 Courtesy of Information Liberation