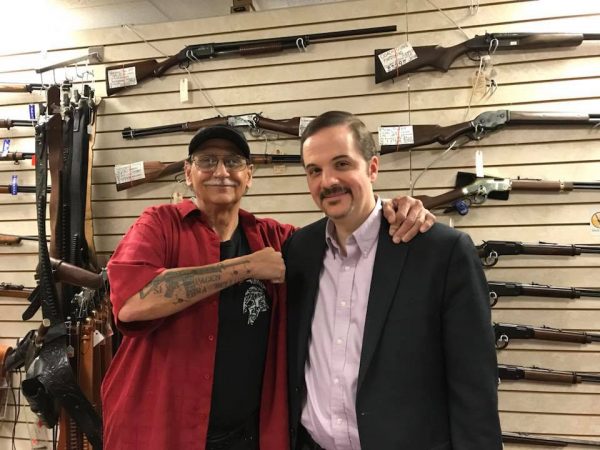 The left has decided that the great tragedy that we just witnessed down in Florida is an opportunity to try to grab our guns. We are witnessing an all-out assault on the 2nd Amendment like we haven't seen in decades, and this will undoubtedly be one of the most hotly debated issues as we head into the 2018 mid-term elections. I will never compromise a single inch when it comes to the 2nd Amendment, but unfortunately not all politicians are willing to take the same stand. In fact, some of my opponents publicly indicated that they were willing to compromise on gun issues even before the tragedy in Florida took place. If you would like to help us win this race so that we can relentlessly stand up for your 2nd Amendment rights in Washington, here is how you can make a financial contribution…
Donate By Credit Card Online: https://secure.anedot.com/michaelsnyderforcongress/donate
Donate By Paypal: https://donorbox.org/michael-snyder-for-congress
take our poll - story continues below
Completing this poll grants you access to DC Clothesline updates free of charge. You may opt out at anytime. You also agree to this site's Privacy Policy and Terms of Use.
Donate By Check: Make your check out to "Michael Snyder For Congress" and send it to the following address…
Michael Snyder For Congress
PO Box 1136
Bonners Ferry, ID 83805
The 2nd Amendment says that the right of the people to keep and bear arms "shall not be infringed".
Unfortunately, there has been a whole lot of infringing going on.
In this race for Congress, a couple of my opponents also say that they are "100% pro-gun", but what they mean by that is very different from what I mean.
The status quo is not acceptable. For decades, Democrats have been moving the ball forward on gun control whenever they are in power, and then Republicans pledge to keep them from going any further once they take control. But the Republicans never go back and actually repeal the bad things that the Democrats put in place.
I believe that we need to repeal the major federal gun control laws that currently exist, and I am the only candidate in this race that has publicly taken that stand.
Keeping the Democrats from passing even more gun control laws is not enough. We must get rid of all laws that are currently infringing our 2nd Amendment rights, and if you agree with me I would like to ask for your support.
We have just 80 days until May 15th, and this race for Congress is super close. We have a great plan for pulling ahead in these last 80 days, but we haven't raised all of the resources that we need to execute that plan. Here is how you can help…
Donate By Credit Card Online: https://secure.anedot.com/michaelsnyderforcongress/donate
Donate By Paypal: https://donorbox.org/michael-snyder-for-congress
Donate By Check: Make your check out to "Michael Snyder For Congress" and send it to the following address…
Michael Snyder For Congress
PO Box 1136
Bonners Ferry, ID 83805
I live in north Idaho, and I sleep very well at night because I know that virtually everybody is armed. If some thieves decided that it would be a good idea to start breaking into homes at night, they would have extremely short criminal careers.
Gun control is never the answer. Just look at Chicago. It has some of the toughest gun laws in the entire nation and yet murder and other forms of violent crime are completely out of control.
We need to send people to Washington that understand that there can never be any compromise when it comes to our 2nd Amendment rights.
If you live in Idaho, make sure that you get registered to vote. If you are already registered, your local county clerk can help you with an application for an absentee ballot.
Of course most people will vote on May 15th, and it is imperative that we all mark that day on the calendar.
If we do not vote, we may wake up some day and find that our 2nd Amendment rights are gone for good. The left is absolutely determined to destroy this country, and we are not going to allow that to happen.
In Liberty,
Michael Snyder
Courtesy of End of the American Dream