An American patriot armed with an AR-15 saved his neighbor who was being stabbed with a knife on Monday in Oswego Township, Illinois.
From Breitbart:
WGN 9 reports that the incident unfolded at an apartment complex on Harbor Drive, "when someone with a knife attacked another person during an argument."

take our poll - story continues below

Completing this poll grants you access to DC Clothesline updates free of charge. You may opt out at anytime. You also agree to this site's Privacy Policy and Terms of Use.

Dave Thomas witnessed the attack on his neighbor, retrieved his AR-15, and ordered the attacker to stop.

Thomas said, "I poked my head out the door. There was a pool of blood, blood was everywhere in the hall. There was still a confrontation going on, there were about three or four people involved at this point. So I ran back into my house and grabbed my AR-15. I grabbed the AR-15 over my handgun — bigger gun, I think a little more of an intimidation factor. Definitely played a part in him actually stopping."
Police arrived and arrested the suspect, while the victim was taken to the hospital in an unknown condition.

Thomas gave a statement afterward, saying, "The AR-15 is my weapon of choice for home protection. It's light, it's maneuverable. If you train and know how to use it properly, it's not dangerous. And this is just a perfect example of good guy with an AR-15 stopped a bad guy with a knife. And there were no lives taken, so all in all it was a good day."
If you have the means, join the NRA and pick yourself up another AR-15 for good measure.
The left is waging total war on America and doing everything in their power to transform the entire nation into a third-world s-hole. They're trying to shut down our free speech and demonetize and deplatform us on every front.
As Wayne LaPierre said at CPAC, "Their goal is to eliminate the Second Amendment and our firearms freedoms so they can eradicate all individual freedoms."
"Every time in every nation in which this political disease rises to power, its citizens are repressed, their freedoms are destroyed, and their firearms are banned and confiscated, and it's all backed in this country by the social engineering and the billions of people like George Soros, Michael Bloomberg, Tom Steyer and more."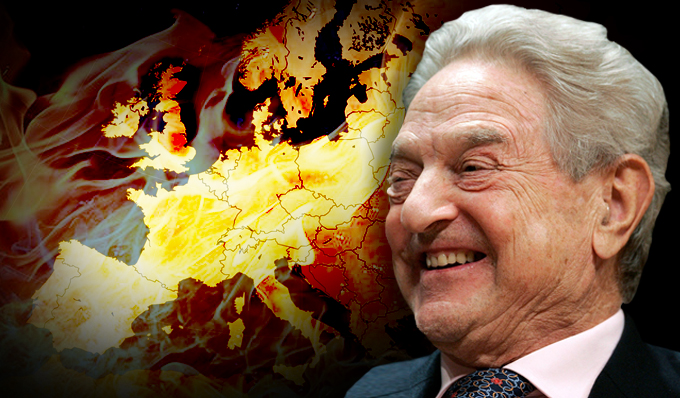 "If they seize power, if these so-called European socialists take over the House and the Senate and God forbid they get the White House again, our American freedoms could be lost and our country will be changed forever," LaPierre said. "And the first to go will be the Second Amendment of the United States Constitution."
Courtesy of Information Liberation