Facebook accidentally went live with their new hate speech flagging system which asks users whether every post made on the website is "hate speech."
From CBS News:
Facebook accidentally set a "hate speech" button live on its platform for a short period of time, a company spokesperson confirmed in a statement Tuesday. The button asked users: "Does this contain hate speech?"

The spokesperson said the company was conducting an "internal test" in an attempt to understand "different types of speech, including speech we thought would not be hate." They said a bug caused the button to launch publicly but it has since been disabled.

take our poll - story continues below

Completing this poll grants you access to DC Clothesline updates free of charge. You may opt out at anytime. You also agree to this site's Privacy Policy and Terms of Use.

Facebook Vice President Guy Rosen explained on Twitter that the button was shown on posts regardless of their content but was "reverted" within 20 minutes.
Here's some examples:
https://twitter.com/jason_howerton/status/991333201028288513?tfw_site=infolibnews&ref_src=twsrc%5Etfw&ref_url=http%3A%2F%2Fwww.informationliberation.com%2F%3Fid%3D58324
Check out the new "hate speech" prompt by @facebook. We are truly doomed. pic.twitter.com/cr5rjpgKCQ

— Gad Saad (@GadSaad) May 1, 2018
Facebook just rolled out a new feature in which they now ask "Does this post contain hate speech?" on every single post in your feed. If you select "Yes" you are encouraged to provide feedback or "call local emergency services" if someone is in immediate danger: pic.twitter.com/effm7vzLQJ

— Far Left Watch (@FarLeftWatch) May 1, 2018
Zuckerberg was unable to define what "hate speech" is during testimony to congress last month but said nonetheless he hopes human-programmed AI bots will be able to automatically delete it within 5 to 10 years.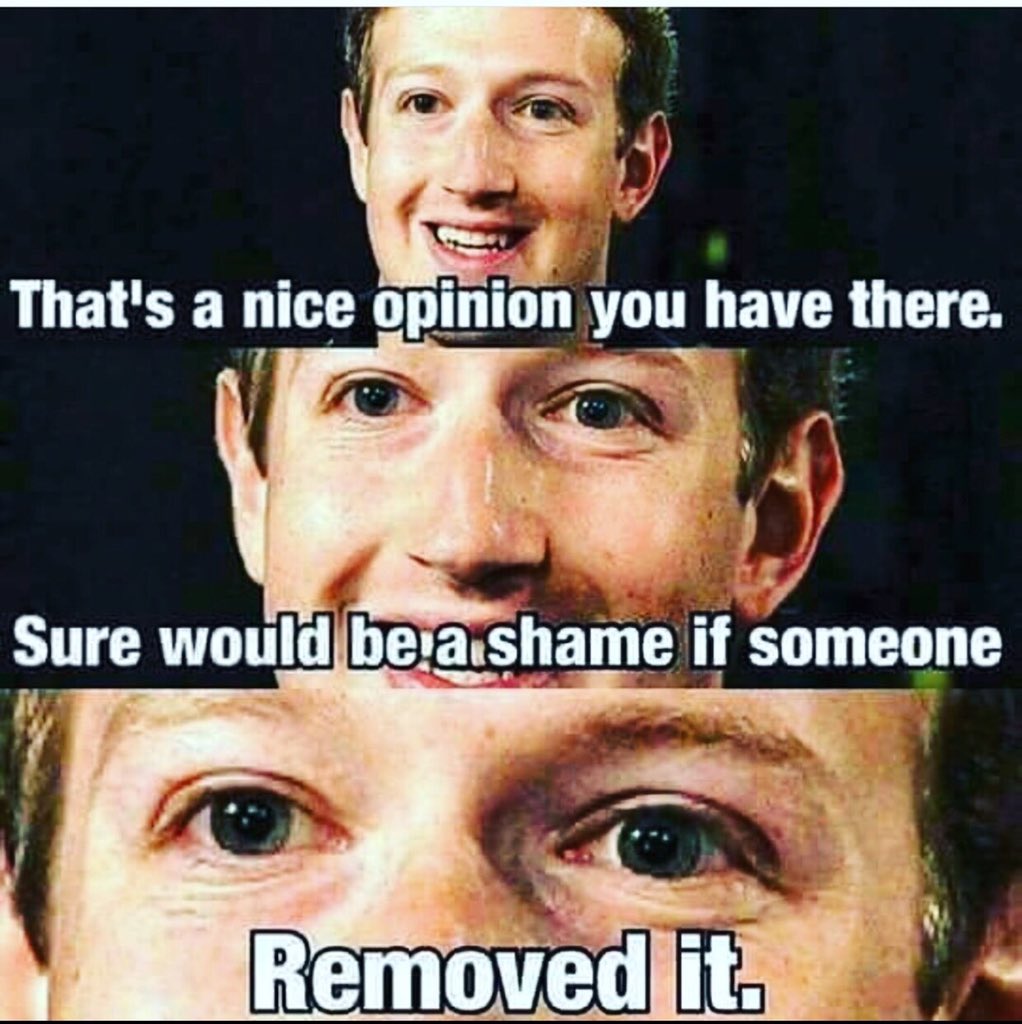 Follow InformationLiberation on Twitter, Facebook and Gab.