The Somali migrants our government imported to "enrich our culture" are enriching themselves at taxpayers expense through welfare fraud on an industrial scale, according to a bombshell expose from local Minneapolis Fox affiliate KMSP. 
From Fox 9:
MINNEAPOLIS (KMSP) – For five months, Fox 9 has been investigating what appears to be rampant fraud in a massive state program.

take our poll - story continues below

Completing this poll grants you access to DC Clothesline updates free of charge. You may opt out at anytime. You also agree to this site's Privacy Policy and Terms of Use.

This fraud is suspected of costing Minnesota taxpayers as much as $100 million a year.

The Fox 9 Investigators reporting is based on public records and nearly a dozen government sources who have direct knowledge of what is happening.

These sources have a deep fear, and there is evidence to support their concerns, that some of that public money is ending up in the hands of terrorists.
SUITCASES FILLED WITH MONEY

This story begins at Minneapolis-St. Paul International Airport, where mysterious suitcases filled with cash have become a common carry-on.

On the morning of March 15, Fox 9 chased a tip about a man who was leaving the country. Sources said he took a carry-on bag through security that was packed with $1 million in cash. Travelers can do that, as long as they fill out the proper government forms.

Fox 9 learned that these cloak-and-dagger scenarios now happen almost weekly at MSP. The money is usually headed to the Middle East, Dubai and points beyond. Sources said last year alone, more than $100 million in cash left MSP in carry-on luggage.
The national, go-to expert on what is behind these mysterious money transfers is Glen Kerns.

"What we were interested in is where it was going," Kerns said.

He is a former Seattle police detective who spent 15 years on the FBI's joint terrorism task force, until his retirement.

"It's an outright crime, it's unbelievable," he said.

Kerns tracked millions of dollars in cash that was leaving on flights from Seattle.
It was coming from Hawalas, businesses used to courier money to countries that have no official banking system.

Some immigrant communities rely on Hawalas to send funds to help impoverished relatives back home.

Kerns discovered some of the money was being funneled to a Hawala in the region of Somalia that is controlled by the al Shabaab terrorist group.

"I talked to a couple of sources who had lived in that region and I said, 'If money is going to this Hawala do you think it is going to al Shabaab?'" said Kerns. "And he said, 'Oh definitely, that area is controlled by al Shabaab, and they control the Hawala there.'"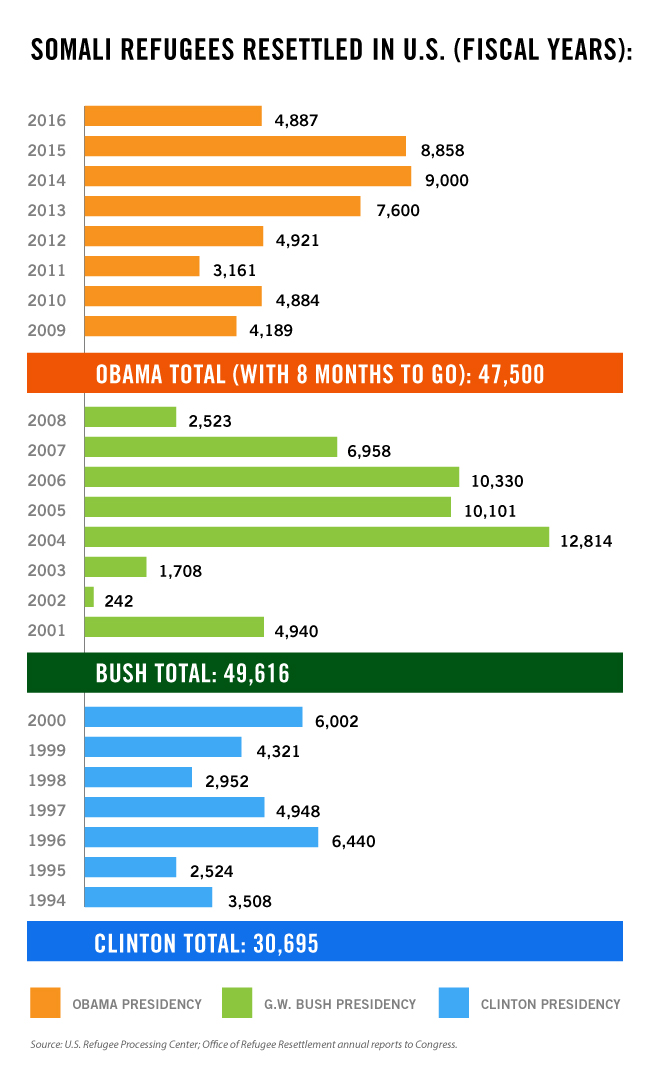 He said when the money arrives, whether it was intended for legitimate purposes or not, al Shabaab or other groups demand a cut.

As Kerns dug deeper, he found that some of the individuals who were sending out tens of thousands of dollars' worth of remittance payments happened to be on government assistance in this country.

How could they possibly come up with such big bucks to transfer back home?

"We had sources that told us, 'It's welfare fraud, it's all about the daycare,'" said Kerns.
We pay millions to bring these so-called "refugees" to America every year. This is how they repay us.
Follow InformationLiberation on Twitter, Facebook and Gab.