CNN's Raul Reyes attacked Fox News' Tucker Carlson as a "racist" for highlighting Mexico's interference in US elections, but he himself has written column after column highlighting the same "interference" as a positive.
Reyes wrote Wednesday on CNN:
When in doubt, blame brown people. That's what one leading voice on the right is doing in response to the fallout over President Donald Trump's disastrous summit with Vladimir Putin in Helsinki, Finland.

take our poll - story continues below

Completing this poll grants you access to DC Clothesline updates free of charge. You may opt out at anytime. You also agree to this site's Privacy Policy and Terms of Use.

In an interview with "The Five," Fox News host Tucker Carlson said that Russia had sought to meddle in US affairs. But he asserted that other countries, such as Mexico, have been more successful in doing so. "I don't think Russia is our close friend or anything like that. I think of course they try to interfere in our affairs. They have for a long time. Many countries do. Some more successfully than Russia, like Mexico, which is routinely interfering in our elections by packing our electorate."

[…]That this brand of racism is still alive and well speaks volumes about the state of conservative thought in the age of Trump. American citizens of Hispanic descent who are voting are participating in democracy. And for the record, there is no evidence to support Carlson's claims.

Besides being false, Carlson's comments are insidious because they go back to the tired trope of "illegals" being somehow responsible for everything that ails America, from social ills to violent crime. […]

It is telling that Carlson made his comments about Mexico influencing our elections without citing any data to back it up.
Just two days before Reyes column came out, he shared an article on Twitter highlighting how Arizona could soon turn blue due to its expanding "Latino electorate."
Politico: Is THIS the Year #Arizona Finally Turns Blue? https://t.co/2CNueSJ4Er @politico #2018Midterms

— Raul A. Reyes (@RaulAReyes) July 16, 2018
You literally just tweeted two days ago about how Arizona is going to turn blue due to its expanding "Latino electorate." https://t.co/PuEeia6ZEX pic.twitter.com/VsXteZySCT

— Chris Menahan 🇺🇸 (@infolibnews) July 18, 2018
Reyes also wrote a column in 2016 highlighting how "non-citizen Latinos" could "help decide the outcome of the upcoming presidential election."
In 2012, he wrote a column saying Latinos "may lead the way to gun control in the future" as "our numbers continue to grow."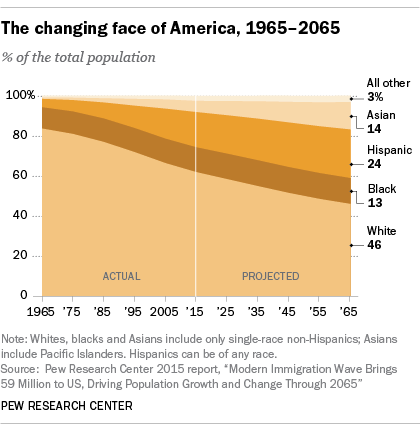 In San Francisco, non-citizens were just given the right to vote in local elections. College Park, Maryland also gave non-citizens the right to vote in local elections last year. Chicago also allows non-citizens to vote in school board elections.
What Tucker Carlson said was absolutely correct. Reyes' own columns are proof enough.
Follow InformationLiberation on Twitter, Facebook and Gab.