RED FLAG #3: Swine Flu Data Cover-up & Vaccine Push Scandal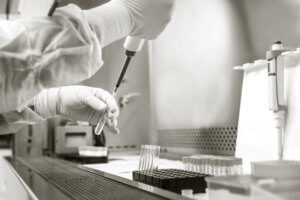 In 2009, CBS reported, "Swine Flu Cases Overestimated"? Kudos to Sharyl Attkisson for doing a 3-month investigation into this, and reporting her findings. According to their investigation, they stated that it was unlikely that people have the H1N1, and in fact, probably didn't have the flu at all. This was based on their state-by-state test results they had obtained over a 3-month period. Below is a portion of Sharyl's report:
In late July, the CDC abruptly advised states to stop testing for H1N1 flu, and stopped counting individual cases. The rationale given for the CDC guidance to forego testing and tracking individual cases was: why waste resources testing for H1N1 flu when the government has already confirmed there's an epidemic?

CBS News learned that the decision to stop counting H1N1 flu cases was made so hastily that states weren't given the opportunity to provide input. Instead, on July 24, the Council for State and Territorial Epidemiologists, CSTE, issued the following notice to state public health officials on behalf of the CDC:

"Attached are the Q&As that will be posted on the CDC website tomorrow explaining why CDC is no longer reporting case counts for novel H1N1. CDC would have liked to have run these by you for input but unfortunately there was not enough time before these needed to be posted (emphasis added)."

When CDC did not provide us with the material, we filed a Freedom of Information request with the Department of Health and Human Services (HHS). More than two months later, the request has not been fulfilled. We also asked CDC for state-by-state test results prior to halting of testing and tracking, but CDC was again, initially, unresponsive.

While we waited for CDC to provide the data, which it eventually did, we asked all 50 states for their statistics on state lab-confirmed H1N1 prior to the halt of individual testing and counting in July. The results reveal a pattern that surprised a number of health care professionals we consulted. The vast majority of cases were negative for H1N1 as well as seasonal flu, despite the fact that many states were specifically testing patients deemed to be most likely to have H1N1 flu, based on symptoms and risk factors, such as travel to Mexico.

Because of the uncertainties, the CDC advises even those who were told they had H1N1 to get vaccinated unless they had lab confirmation. "Persons who are uncertain about how they were diagnosed should get the 2009 H1N1 vaccine."

Speaking to CBS' "60 Minutes," CDC Director Dr. Frieden said he has confidence that the vaccine will be safe and effective: "We're confident it will be effective we have every reason to believe that it will be safe."

However, the CDC recommendation for those who had "probable" or "presumed" H1N1 flu to go ahead and get vaccinated anyway means the relatively small proportion of those who actually did have H1N1 flu will be getting the vaccine unnecessarily. This exposes them to rare but significant side effects, such as paralysis from Guillain-Barre syndrome.

It also uses up vaccine, which is said to be in short supply. The CDC was hoping to have shipped 40 million doses by the end of October, but only about 30 million doses will be available this month.
Sharyl eventually received a letter from the CDC in regards to her FOIA request, stating that her request was denied because it is "not a matter of widespread and exceptional media and public interest."
Read the full article here as well as Sharyl's follow-up story.
Bottom line, this was Frieden's show. He instructed all states to stop running tests, and instead encouraged everyone to go get this vaccine (30 million doses worth), just to "be safe", while putting people at risk of the side effects, including paralysis! Does this sound like a responsible decision by someone who is supposed to be looking out for everyone's well-being? What was in that vaccine, and why did he deny the FOIA request?
RED FLAG #4: CDC Funding Under Frieden's Directorship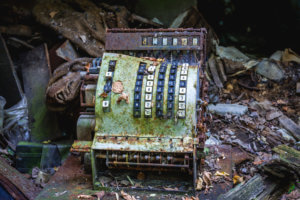 Something you may not know about the CDC: Once the State Dept, Dept of Defense, and USAID are approved for funding, those funds get transferred to the CDC. They are responsible for disbursing billions of taxpayer dollars to "partners" such as foreign governments, U.S. government agencies, ministries of health, WHO, foundations, academic institutions, NGOs, faith-based organizations, businesses and other private organizations. Between 2010-2017 they disbursed between $5-10 million to Clinton Health Access Initiative. This is very interesting to note, being as Frieden was the Director of the CDC from 2009-2017. Coincidence?
There is also a separate CDC Foundation, who also felt encouraged to give between $100,000 – $1 million to CHAI during that same time frame. Don't be confused by the CDC Group Pl listed, as that is owned by the UK government. Though no surprise there, as they also contributed to CHAI, most of whom couldn't possibly make the claim they believed CHAI is legit. Anyone who looks at the Clintons tax records and registration history can see the corruption. Anyone willing to give millions to an organization ought to do a thorough financial background to see where their money flows. No excuse.
Take a look at this astounding breakdown of funds transferred to the CDC in 2016 for disbursement. It's especially intriguing as to how much (nearly $11m) was supposedly transferred for Haiti response. One wonders how that may have been spent? Don't be confused by the Zika funding amount listed under "reimbursable". A Zika Response and Preparedness Appropriations Act of 2016 was passed on September 29, 2016, in the amount of $1.1 billion dollars. This congressional report on funding for the Zika Virus in one heck of a read.
This report states: "On February 22, 2016, the Obama Administration requested more than $1.89 billion in supplemental funding for the Zika response, all of which it asked to be designated as an emergency requirement, which would effectively exempt the funds from discretionary spending limits." This came just a few weeks after the WHO declared the Zika virus outbreak to be a public health emergency of international concern. Patterns and timelines are important to pay attention to.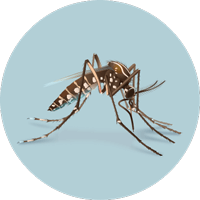 Considering the CDC's 2015 report claimed 62 "symptomatic cases" across the United States and 10 "symptomatic cases" across the United States Territories, that seems like an awful lot of money to combat the virus? Suddenly, in 2016 the virus was spreading rapidly, and in April 2016, Thomas Frieden made an urgent statement, while gathering more than 300 local, state, and federal authorities and experts to the Atlanta based CDC: "The mosquitoes that carry Zika virus are already active in US territories, hundreds of travelers with Zika have already returned to the continental US, and we could well see clusters of Zika virus in the continental US in the coming months. Urgent action is needed, especially to minimize the risk of exposure during pregnancy." And just like that, a new pregnancy registry was created, and physicians all across the country were encouraging women to get tested and monitored.
On July 29, 2016, the Washington Post backed this up: "Zika is spreading explosively in Puerto Rico, reports say." Apparently, there was a huge jump in the United States as well because the CDC reported 5168 "symptomatic cases" in the United States and 36,512 "symptomatic cases" in the United States Territories. Those numbers would most certainly bolster a vote to pass the funding.
Just two months later the funding was passed. Then, on November 18, 2016, the Washington Post reported: "The WHO no longer considers Zika a global health risk." Gosh, considering they were working on developing vaccines in August, they sure nipped that in the bud fast! By June 2017, the Washington Post reported "Puerto Rico declares the Zika epidemic to be over", inclusive of a daunting photo of a graveyard and a man sweeping dirt off the top of a cross.
The epidemic "came and went", with the WHO setting the stage, Obama and friends receiving $1.1 billion in funds, Frieden running the show, and even Bill Gates coming to the rescue with his mosquito born cures in some areas. It was a full-year whirlwind, and by 2017, with a whole new administration in place, the CDC reported the Zika virus cases dropped to 452 in the US and 666 in US Territories.  Yes, a peculiar number indeed. As of 2018, there have been 41 cases in the US and 82 in US Territories, all being "symptomatic cases".
Being as the majority of the cases are "symptomatic", is it possible that the numbers indicated were inflated, much like what happened with the Swine Flu? What were in the Zika virus vaccines? This 2-year monitoring "registry" of pregnant women who show "symptoms" of Zika virus is still rolling today.
Continue to Page 3 by Clicking Below:
COMMUNITY LINKS: Visit Our Sister Site for Articles Not Seen Here | Browse our Store for Conservative Gifts & Apparel |
Join Our Free Speech Social Media Network