RED FLAG #5: CDC Blocks Whistleblower Testimony on Vaccines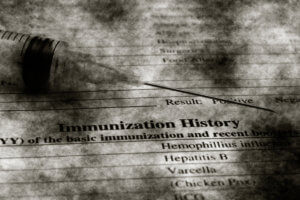 As reported by PR Newswire, EcoWatch and in the movie Vaxxed, whistleblower Dr. William Thompson was planning to testify in a Tennessee court case involving a 16-year-old boy claiming his autism was caused by vaccine injuries. Unfortunately, Thomas Frieden sent a letter blocking him from doing so. PR Newswire reports: "Dr. Thompson has publicly stated to Congressman William Posey and others that he and his colleagues in the CDC Vaccine Safety Branch were ordered to commit scientific fraud, destroy evidence and manipulate data to conceal the link between autism and vaccines."
Dr. Thompson is a 19 year veteran at the CDC and formerly a senior vaccine safety scientist at their Immunology Safety Office, yet Frieden sent a letter to the court denying the request to allow Dr. Thompson to testify stating that "Dr. William Thompson's deposition testimony would not substantially promote the objectives of CDC or HHS." My gosh, he couldn't have said that better.
Dr. Thompson's attorney Robert F. Kennedy Jr. feels that Thompson's testimony is critical and intends to appeal the CDC's denial to Federal court. Dr. Thompson's allegation is that the "agency altered science to undermine autism cases worth potentially $1 trillion in compensation ordered by Congress." This is no surprise, as there have been FOIA requests on vaccines that come back nearly fully redacted. How is it that they feel they can demand and inject human beings with cocktails and not tell them what's in the cocktail? Still don't think they're hiding something? Why the constant cover-ups?
RED FLAG #6: Resolve to Save 100 Million Lives and Prevent Epidemics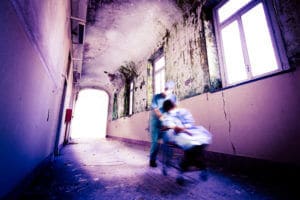 In September 2017, it was announced that Thomas Frieden was to lead a 5-year initiative called 'Resolve to Save 100 Million Lives and Prevent Epidemics.' Backed by $225 million in funding from none other than the Bill & Melinda Gates Foundation, Chan Zuckerberg Initiative, and Bloomberg Philanthropies, with the goal of accelerating progress in reducing deaths from heart attack and stroke, and to prevent deadly epidemics in low and middle-income countries. It operates from a New York-based non-government organization called 'Vital Strategies' which works in more than 60 countries.
Vital Strategies will provide support and technical assistance to the 'Resolve' initiative, and 'Resolve' will work closely with the World Health Organization (WHO), Bloomberg School of Public Health at The Johns Hopkins University, the Centers for Disease Control and Prevention, The World Bank and the Campaign for Tobacco-Free Kids. That is a doozy of a list.
As indicated on a Vital Strategies press release from 2008 – they added a section at the top pertaining to their merge that took place in Jan 2016 between the World Lung Foundation and The Union North America (U.S. & Canada), which has formed as 'Vital Strategies'. It also reflects a $500 million commitment by Michael Bloomberg and Bill Gates to prevent tobacco-related deaths.

In addition to lung health areas, they also focus on maternal health and have implemented an obstetrics program in Kigoma, Morogoro, and Pwani provinces of Tanzania. Yet another area where they are focusing on pregnant women.
What exactly are these "usual suspects" up to now?
RED FLAG #7: Frieden Arrested for Sexual Abuse
Last, but certainly not least, Thomas Frieden was arrested on August 24, 2018, for forcible touching, sexual abuse, and harassment. The allegations are made by a woman who was a friend of Frieden and his family for more than 30 years.
Frieden's court date is set for October 11, 2018, as indicated below in the public court records.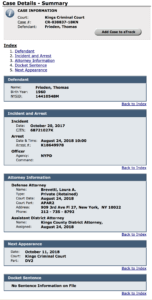 CDC Funding is Now Being Cut Substantially
In February 2018, the Washington Post reported that the CDC intends to cut funding that is going toward fighting epidemic diseases in other countries by 80%. Its plan is to reduce its prevention activities in 39 out of 49 countries. According to WaPo, they claim U.S. government officials stated: "money is running out." Could it be from the billions that have flowed from taxpayer dollars, through the government, into the pockets of the corrupt, or is this just a cover story for reducing funds to areas that didn't require this level of "preparatory" assistance to begin with?
In 2014, $600 million was awarded to the CDC to help other countries prevent infectious diseases, and that money is going to run out by September 2019. The CDC plans to focus on 10 priority countries beginning in October 2019, consisting of India, Thailand and Vietnam in Asia, Jordan in the Middle East, Kenya, Uganda, Liberia, Nigeria and Senegal in Africa, and Guatemala in Central America.
Apparently, this created quite a stir and a coalition of global health organizations that represent more than 200 groups sent a letter to U.S. Health and Human Services Secretary Alex Azar requesting the administration reconsider these reductions. They believe it is critical for health and national security.
U.S. taxpayers shelled out $5.4 billion in emergency funding during the Ebola outbreak, when Thomas Frieden led the agency through BOTH the Ebola and Zika outbreaks. Frieden had this to say about the funding reductions, "This is the front line against terrible organisms. Like terrorism, you can't fight it just within our borders. You've got to fight epidemic diseases where they emerge. Either we help or hope we get lucky it isn't an epidemic that travelers will catch or spread to our country." Is this why this "circle" of clowns continue to dump billions of taxpayer dollars, plus fundraiser dollars, into other countries rather than focusing on the one they reside in? Or, is there something else going on entirely?
Just four months later, in June 2018, Frieden did an OpEd in Science Magazine titled 'Still not ready for Ebola' followed by "Ebola is back. The disease that killed more than 11,000 people in West Africa just a few years ago has returned, striking the Democratic Republic of the Congo (DRC)." He went on to talk about the new vaccine that helped contain the outbreak, how important these "tools" are, and how quick response time is necessary.
After reiterating the seriousness of Ebola and other epidemics and the need for additional work to be done in multiple countries so they are well prepared, he went in for the kill targeting the U.S. for money:
"Most important, the entire world needs to support countries, including DRC, that have undergone voluntary external assessments of preparedness, known as Joint External Evaluations (JEEs).

Thousands of technical experts—the vast majority coming from within these countries themselves—and billions of dollars are urgently needed to close the thousands of life-threatening gaps identified, and resources that have been committed need to be rapidly and effectively deployed.

The United States, historically a leader on global health security, now risks falling behind in pandemic preparedness. The proposed federal budget would slash U.S. global health security funding by two-thirds and require the Centers for Disease Control and Prevention (CDC) to leave the field open to microbes in dozens of countries. As the latest Ebola outbreak reminds us, if the CDC's funding is not protected, the agency will not be able to help protect us. Because an outbreak can spread from a remote area to any major city in the world in 36 hours or less, we are all at risk. And as long as some countries remain at risk, none of us is safe."
The Bigger Picture
Patterns are important, and timelines are even more significant. How is it that funding is often requested in advance of an outbreak? Or, at specific opportune times an outbreak happens and emergency funding is quickly disbursed? Why all the secrecy, refusing FOIA requests, putting a stop to a CDC veteran from testifying, creating a mandatory registry and breaking privacy rights, demanding states not test and simply inject vaccines into human beings that could potentially cause paralysis? Where did that $1.1 billion go that was approved just a few months before Obama exited the White House? And why is it that we are suddenly witnessing an 80% decrease in funding with this new administration? The writing is on the wall.
There is a much bigger picture at play here. These are not the only scandals in connection with Thomas Frieden, which will be discussed more in the future. The real question is, what are they really doing with billions of taxpayer dollars? Why the need to create electronic healthcare systems to track everyone's personal data, while creating mandatory registries? The people didn't ask for this, and most would likely vote this down. What data are they really after? Many would suggest "depopulation", but the evidence and patterns are more indicative of "DNA manipulation", while those that fall sick or die from vaccines are collateral damage, sadly. Why won't the CDC share what is in the vaccines they demand all children receive, while pushing numerous other vaccines under the guise of "it will save you"? If these "tools" are so profound, why all the secrecy, and why is a vast amount of the population sicker than they've ever been before? The CDC is supposed to protect people, and Frieden's track record clearly contradicts that.
People can only cry conspiracy theory for so long before the facts smack them in the face. Everything reported above are actual events, funding, and even an arrest that took place. When will the world wake up and see that our land, our finances, our health, and our privacy have been at risk for decades by these vultures? Conspiracy theory no more. The people deserve answers, full transparency with documentation, and above all – JUSTICE.
Courtesy of Freedom Outpost
Article posted with permission from Corey Lynn, originally appearing at CoreysDigs.com
Corey Lynn is an investigative journalist who digs for truth in a world where nothing is as it seems, and then connecting the dots and presenting her findings to you. You can follow her work at CoreysDigs.com.
COMMUNITY LINKS: Visit Our Sister Site for Articles Not Seen Here | Browse our Store for Conservative Gifts & Apparel |
Join Our Free Speech Social Media Network