In 2017 Saudi Princess Amira Bint Aidan Bin Nayef exposed the Saudi Royal Family in a big way.
The news was reported by several foreign sources but never quite hit America's mainstream news cycles.
Here is a video synopsis from Random Rants of Ryan:
take our poll - story continues below
Completing this poll grants you access to DC Clothesline updates free of charge. You may opt out at anytime. You also agree to this site's Privacy Policy and Terms of Use.
Is anyone surprised that this story didn't get much attention in America?
You shouldn't be.
America overlooks much of what happens there.
What happens in Saudi Arabia, stays in Saudi Arabia… at least with our corrupt media:
So if Saudi Arabia's Royal Family wants to pass children around for sexual pleasure that's something that we can't expect to see reported on the alphabet news networks.
As far as our government is concerned, Israel and Saudi Arabia do no wrong.
They are tactical allies and thus tend to get special treatment from our government-controlled media.
Here's more on the story of Saudi Arabia's perverted Royal Family from Tasnnim News Agency, November 12, 2017:
TEHRAN (Tasnim) – Amira Bint Aidan Bin Nayef, the ex-wife of the Saudi Prince Al Waleed bin Talal (who was recently arrested in scope of the anti-corruption purges in the country) said that those who accuse others of corruption and money laundering, are in fact highly corrupted themselves.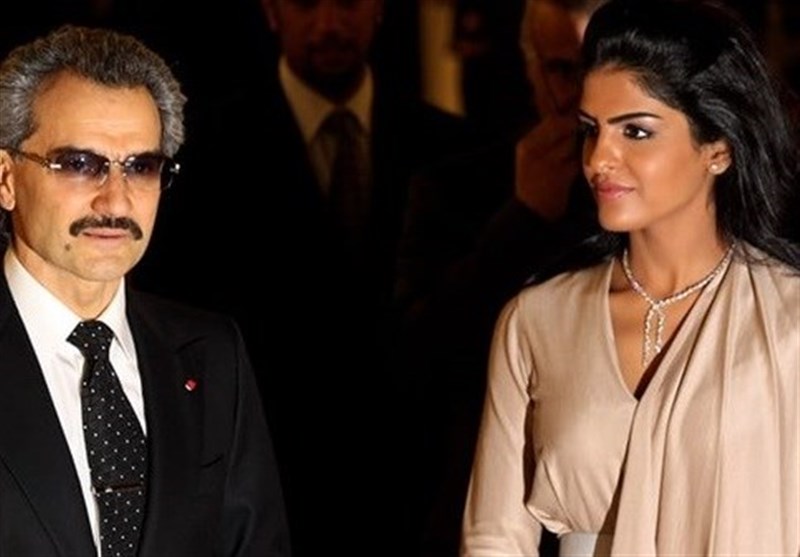 They have turned the city of Jeddah into a slave market where underage girls are being exploited for noisy sex parties involving drug and alcohol abuse, Amira Bint Aidan Bin Nayef told the French newspaper Le Monde recently.
She said that one of the main reasons why this keeps going on is that the members of the so-called Committee for the Promotion of Virtue and the Prevention of Vice (Saudi Sharia police) tend to keep away from the matter, fearing they might lose their jobs, should they intervene.
The newspaper quoted the princess as saying that a Hallowen event was recently held in Jeddah, and which was attended by 150 people, including employees of the consulates. The scene was like a typical nightclub anywhere outside the Kingdom, with available wines, dancing couples in fancy costumes, and a DJ.
Bint Aidan said the price of smuggled liquor in the country is very high. For instance, the price of the Smirnoff vodka is 1500 Riyals ($ 400), sometimes forcing party organizers to refill the original bottles with a local wine called Siddiqui.
She said that slavery in Saudi Arabia has different forms, but it is done in secrecy and permitted only among the primary beneficiaries of the princes of the House of Saud.
But then she mentioned one of the most repulsive things: Buying and renting the children, especially the orphans, from countries like Sri Lanka, Bangladesh, the Philippines, Djibouti, Somalia, Nigeria, Romania and Bulgaria.
The children become the property of those who buy them and are not allowed to leave without permission.
Even the Asian maids who come to work often find themselves in a kind of slave-like position.
Young girls are divided into smaller groups and exploited for immoral acts.
Trafficking of white women and exploiting them for sexual practices is also relatively common.
Members of the royal family, government ministers and business tycoons were caught up in the sudden wave of arrests orchestrated by Crown Prince Mohammed bin Salman, known as MBS, under the banner of an anti-corruption drive.
#####
Can you trust a former Saudi Princess and foreign media sources?
Or would you rather just stay tuned to the American media and let them lie to you?
Saudi Arabia good.
Israel good.
Orange man bad.
Any questions?
Dean Garrison is the Publisher of DC Clothesline and DC Dirty Laundry