Build the Wall.
If ever there was a story to support Trump's wall, it is this one.
A Minnesota bus driver, who happened to be an illegal alien, killed 4 students in 2008.
take our poll - story continues below
Completing this poll grants you access to DC Clothesline updates free of charge. You may opt out at anytime. You also agree to this site's Privacy Policy and Terms of Use.
An illegal alien woman returned to the United States soon after being deported for killing four American children in a 2008 school bus crash in Cottonwood, Minnesota.
Olga Marina Franco del Cid, a 35-year-old illegal alien from Guatemala, was found guilty for 24 charges including four counts of criminal vehicular homicide after she ran a stop sign on February 18, 2008 and killed 13-year-old Jesse Javens, 12-year-old Reed Stevens, nine-year-old Emilee Olson, and nine-year-old Hunter Javens.
The four children Franco del Cid killed were among 28 students on a school bus at the time, 14 others of which were injured in the crash.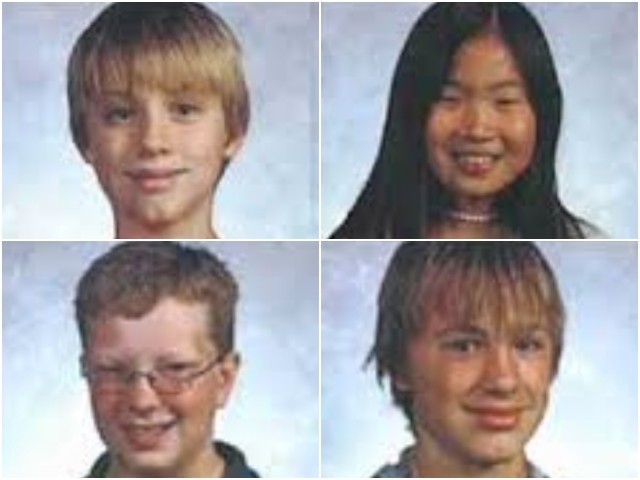 Hunter Javens (top left), Emilee Olson (top right), Reed Stevens (bottom left), and Jesse Javens (bottom right) were killed in a school bus crash in 2008 caused by an illegal alien woman from Guatemala. (Photo via CBS News)
In October 2008, Franco del Cid was sentenced to just 12 and a half years for the children's deaths. By April 2016, she had served only eight years in Minnesota and was set free. Immediately on release she was turned over to the Immigration and Customs Enforcement (ICE) agency and deported from the U.S. in May 2016.
Sometime between late 2016 and 2019, ICE officials said Franco del Cid returned to the U.S. and was living less than three hours away from where she had left those four children dead in 2008.
"This individual has committed a very serious crime in this state," ICE official Shawn Neudauer told FOX 9. "Beyond serving her sentence, there is a penalty for coming back after you've been told you have to leave."
#####
A Guatemalan woman who crashed into a school bus in Cottonwood and killed 4 students in 2008, was arrested by Immigration and Customs Enforcement (ICE) officers on Tuesday for illegally re-entering the United States.
Olga Franco del Cid, a 35-year-old woman who had been previously deported, was arrested at her residence in Inver Grove Heights just past 5:30 p.m. on Tuesday.
She will have a long time now, presumably, to think about re-entering these United States illegally.
Not all illegal aliens are career hardened criminals, but the fact that they come here illegally leads us to believe that they will have no problem breaking the law again in the future.
Build the Wall!
Dean Garrison is the Publisher of DC Clothesline and DC Dirty Laundry