The city of San Francisco is going to ban children aged 5 to 11 from entering indoor businesses if they don't take Pfizer's experimental mRNA covid injection that was just rubber-stamped by the corrupt CDC for "emergency use."
As FDA panelist Dr. Eric Rubin said last week before signing off on giving the shot to kids, "We're never gonna learn about how safe the vaccine is until we start giving it."
From Fox News, "San Francisco will require children ages 5-11 show proof of vaccine to access businesses":
take our poll - story continues below

Completing this poll grants you access to DC Clothesline updates free of charge. You may opt out at anytime. You also agree to this site's Privacy Policy and Terms of Use.

Children of San Francisco: Prepare to keep your vaccination cards close by.

The California city has announced that kids ages 5 to 11 will soon need to show proof they have received the coronavirus vaccine in order to gain access to indoor businesses and activities such as restaurants and gyms.

"We definitely want to wait and make sure that children have an opportunity to get vaccinated," San Francisco Health Officer Dr. Susan Phillip said Tuesday during a virtual town hall on the city's YouTube channel. "That will happen no sooner than about eight weeks after the vaccine is available to kids. So there will be a limited time in which there will not be those requirements, but then at some point, 5- to 11-year-olds will also have to show proof of vaccination to access some of those same settings."

The development was revealed the same day that millions of elementary-aged children around the country became eligible to receive the Pfizer/BioNTech COVID-19 vaccine.
Hospitals reportedly starting giving Pfizer's experimental injections to children within "minutes" of the CDC signing off on the jabs.
As a reminder, San Francisco's state senator Scott Wiener successfully led the charge four years ago to get California to decriminalize knowingly spreading HIV by claiming the state's laws making bug spreading a felony were "homophobic" and "discriminatory."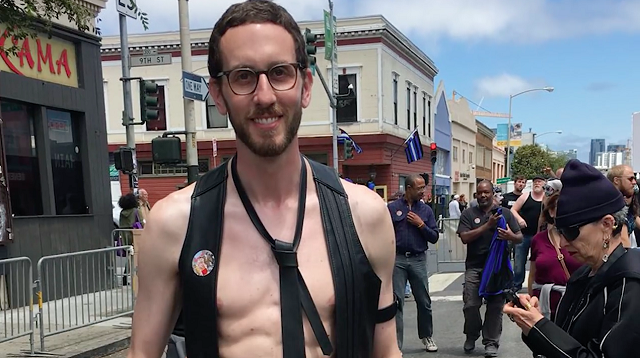 It's "discriminatory" to deny homosexuals the "right" to intentionally spread HIV to others but denying healthy children who face almost zero risk from covid the right to enter public businesses if they don't take an experimental injection from Big Pharma is somehow perfectly legit.
Follow InformationLiberation on Twitter, Facebook, Gab, Minds, Parler and Telegram.