Hospitals in America, Australia and Sweden are reportedly being overwhelmed with patients who are sicker than ever and the media insists that "no one knows why."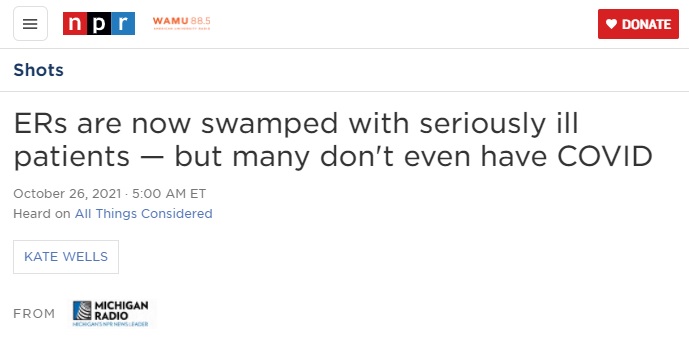 "ERs are now swamped with seriously ill patients — but many don't even have COVID," Michigan Radio reported last week.
take our poll - story continues below

Completing this poll grants you access to DC Clothesline updates free of charge. You may opt out at anytime. You also agree to this site's Privacy Policy and Terms of Use.

Inside the emergency department at Sparrow Hospital in Lansing, Mich., staff members are struggling to care for patients who are showing up much sicker than they've ever seen.

Tiffani Dusang, the emergency room's nursing director, practically vibrates with pent-up anxiety, looking at all the patients lying on a long line of stretchers pushed up against the beige walls of the hospital's hallways. "It's hard to watch," she says in her warm Texan twang.

But there's nothing she can do. The ER's 72 rooms are already filled.

[…] Even in parts of the country where COVID-19 isn't overwhelming the health system, patients are showing up to the ER sicker than they were before the pandemic, their diseases more advanced and in need of more complicated care.

Months of treatment delays have exacerbated chronic conditions and worsened symptoms. Doctors and nurses say the severity of illness ranges widely and includes abdominal pain, respiratory problems, blood clots, heart conditions and suicide attempts, among others.
Australia is now reporting the same.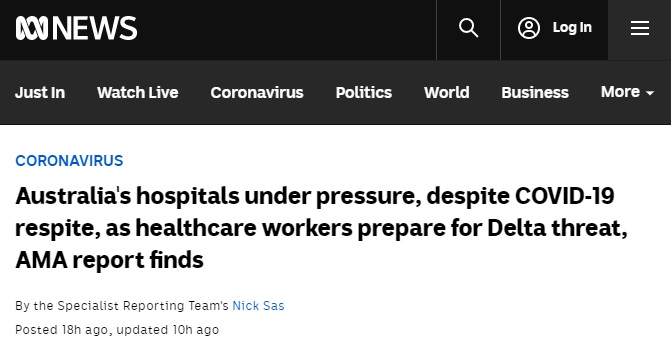 "Australia's hospitals under pressure, despite COVID-19 respite, as healthcare workers prepare for Delta threat, AMA report finds," ABC.net.au reported Thursday.
Australian hospitals are already overwhelmed and falling behind, even with the "once-in-a-generation" slowdown in patient numbers that came with COVID-19, an AMA report has found.

[…] According to the report, the number of patients leaving the emergency departments within four hours dropped to 69 per cent, its worst level since 2012–13.
Western Australia Premier Mark McGowan mentioned the surge in patients during a press conference on Sunday:
Similar is happening in Sweden, as P4 Jönköping reported last month (article translated by Google):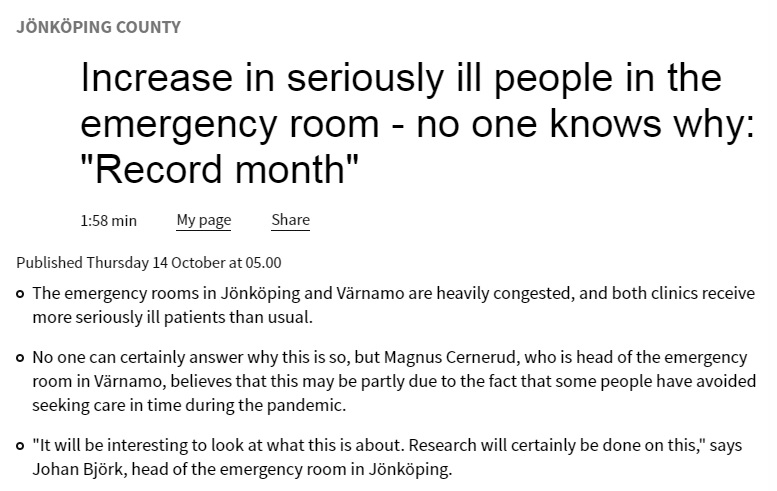 What could possibly be causing a surge in blood clots, heart attacks, heart conditions and weakened immune systems?
Follow InformationLiberation on Twitter, Facebook, Gab, Minds, Parler and Telegram.
Article by Chris Menahan