The latest data on US home sales (released this past week) showed that demand for existing homes surged to a 15-year-high in 2021 (leaving it at the highest level since 2006, the peak of the pre-crisis housing bubble). That probably doesn't come as a surprise to anybody who has been paying attention to the news over this past year.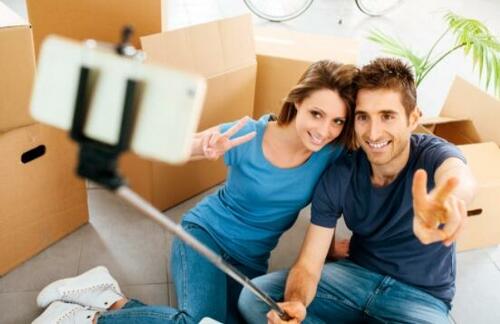 With the housing market seemingly more competitive than at any other time in recent memory, an entire generation of Americans – the much-maligned millennials – has seemingly been put at a disadvantage. And a recent survey from Real Estate Witch found that wannabe millennial homeowners are growing increasingly desperate.
take our poll - story continues below
Completing this poll grants you access to DC Clothesline updates free of charge. You may opt out at anytime. You also agree to this site's Privacy Policy and Terms of Use.
The survey found that millennials would be willing to take risks, including buying a home sight unseen, just to have a chance at ownership in a market that's clearly overheating.
Fierce demand driven by historically low interest rates combined with restricted inventory (made even more scarce by the advent of private equity buyers like BlackStone and KKR) helped create the conditions for a housing boom. And as the COVID pandemic launched the work-from-home revolution, legions of Americans looking to relocate for any of a number of reasons decided it was time to buy. Home values swelled at a record pace, surging almost 20% between September 2020 to September 2021. The historic rise exceeded the former highest yearly increase of 14%, which came prior to the 2008 crash. Although the market is starting to cool, buyers still face many obstacles.
With millennials at a disadvantage due to their relative lack of wealth (although, to be sure, many were aided by wealthy parents eager to help with a down payment), many said they would be willing to take risks, including buying a home sight unseen (90%), purchasing a fixer-upper in need of major repairs (82%), and offering over asking price (80%).
One of the most common "risks" taken by millennial buyers was increasing their budgets: 46% of survey respondents said they expected to max out completely. They found that 33% planned to purchase a home that costs around $405K, the median US home price.
Unfortunately, high price tags have left many millennials with buyers remorse.
The survey found that hasty decisions about whether to buy a home left 82% of survey respondents with some regrets.
Still, as we noted above, a whopping 90% of millennials said they would buy a home sight-unseen.
For those millennials who lacked rich parents to help them with a down payment, a whopping 85% said they have been forced to delay their hopes of buying a home.
And nearly half of the survey respondents said that high housing prices had forced them to alter their search parameters in some way.
But with the Fed set to raise interest rates in the near future, perhaps those millennials who opted to wait might be rewarded when the super-everything bubble finally pops? Or, if limited supplies keep housing prices artificially high, perhaps they'll just be left further behind.
Courtesy of Zero Hedge
Today's Headlines 1-24-2022