Just when you thought Jeff Bezos was finally done laughing at the poors in the public spotlight, the former Amazon CEO has done it again.
Bezos is in the news not because of his latest business venture, but because his new 417-foot superyacht, being built by Alblasserdam, Netherlands-based Oceanco, is forcing a local city to remove an entire bridge it has over a waterway.
Bezos' new yacht is code-named Y721, Bloomberg reported this week, stating that it will "have to pass through Rotterdam, and navigate a landmark steel bridge known as De Hef" on its way out to sea.
take our poll - story continues below
Completing this poll grants you access to DC Clothesline updates free of charge. You may opt out at anytime. You also agree to this site's Privacy Policy and Terms of Use.
The sailboat's masts are so tall, it's unsafe to land a helicopter on board, the report says. So, in true billionaire fashion, "Bezos has commissioned a support yacht equipped with a helipad to trail alongside" of it.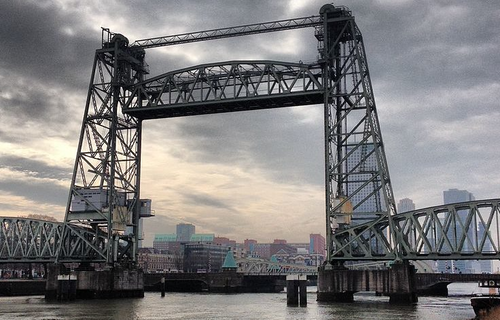 Here's the kicker: De Hef is already a lift bridge and can rise more than 130 feet into the air, but this isn't far up enough to make room for Bezos' monstrosity. As a result, the city has agreed to dismantle the center section of the bridge this summer.
Rotterdam council project leader Marcel Walravens called the bridge dismantling the "only alternative" to complete "a very important project" economically. The company building the ship, Oceanco, will pay for the bridge to be dismantled, which means Bezos will likely be funding it.
News of the dismantling has upset some locals, the report says. Rotterdam politician Stephan Leewis commented: "This man has earned his money by structurally cutting staff, evading taxes, avoiding regulations and now we have to tear down our beautiful national monument?"
Courtesy of Zero Hedge
Bezos